The Association for the Development of Research and Innovation of Quebec (ADRIQ), Manufacturers and Exporters of Quebec (MEQ), and the Regroupement of Enterprises in Industrial Automation (REAI) came together and organized the 3rd Industry Golf Tournament on September 13st, 2018, under the overarching theme: 'Innovation is Rolling'.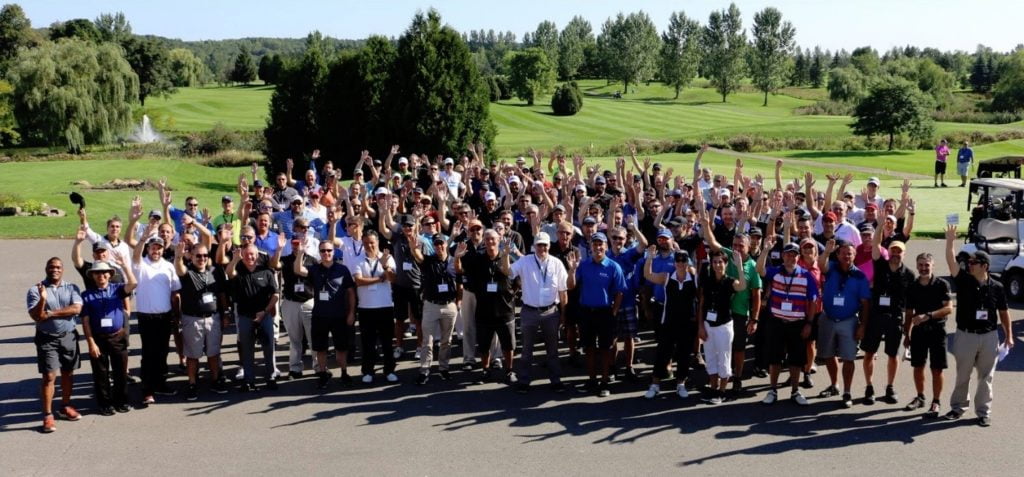 Almost 200 golfers and golf enthusiasts met and played 18 holes at Le Versant in Terrebonne and, as a first for the tournament, a group of cyclists biked nearly 80 kilometers in the Lower Laurentians region.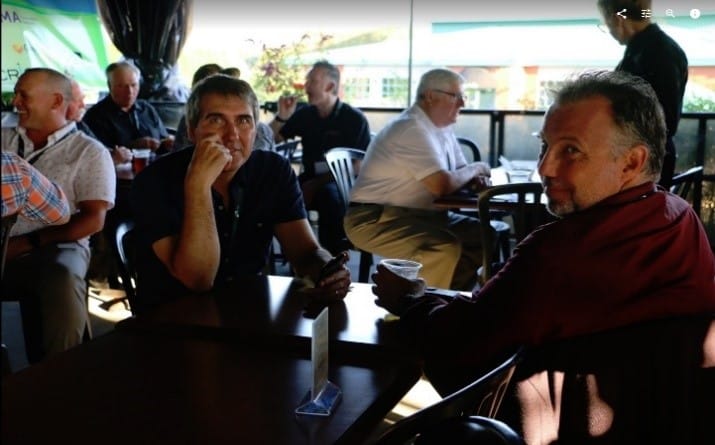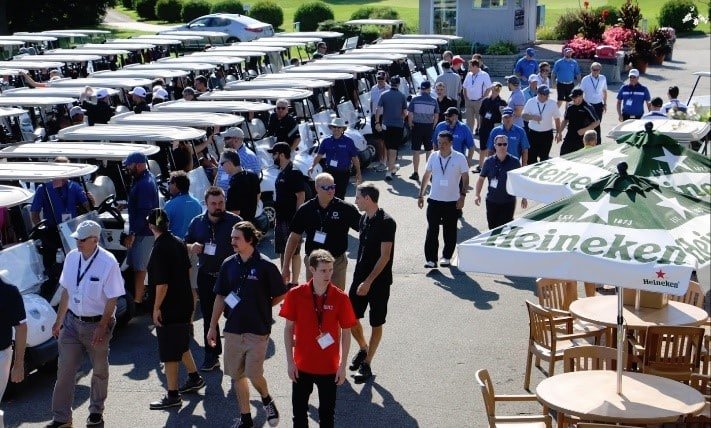 Engineers, designers, and industry pioneers congregated to share their ideas and expertise. "Technology is changing and so is our industry. Our next generation comes to our companies with this method of collaborative work." -Pascal Cadieux, REAI President.
Represented by our very own Senior Account Manager, Joseph Interdonato, SolidXperts expertly played both the golf course, and the networking room. SolidXperts believes that innovation and collaboration are the keys to a brilliant future. That's why SolidXperts has made innovation it's main concentration for over 20 years, bringing new ideas, solutions, and expertise not only to the manufacturing industry as a whole, but to its individual clients as well.
Peter Kustec, owner of RTC Consulting, Joseph Interdonato, Senior Account Manager at SolidXperts, Louis Dicaire, General Manager at AGT Robotics, Denis Hébert, Business Development Manager at RTC Consulting
The event ended with a generous dinner and cocktail hour, rounding off an exciting and productive day of golf and industry solutions.
About SolidXperts:
Founded in 1998, SolidXperts is the supplier / integrator of Dassault Systèmes' SOLIDWORKS 3D design solutions in Quebec and Eastern Canada. Seeing an opportunity for growth in the USA, SolidXperts opened in 2010 its Nashua (NH) office to serve the New England market.
For the past 20 years, SolidXperts has grown and accumulated expertise, offering its customers a complete solution that helps them meet their daily challenges.
With more than 3800 satisfied customers, SolidXperts offers a full range of 3D design solutions centered around the SOLIDWORKS 3D CAD platform and Markforged 3D printers.
In addition, thanks to a wide range of services provided by certified specialists (training, technical support, programming, migration, commissioning, consulting), SolidXperts has assisted thousands of companies in migrating their design process to 3D technology, helping them be more efficient and successful.
SolidXperts can offer you a solution to meet your needs and help you in all your daily challenges.
For more information, visit: solidxperts.com / facebook