By René Potvin – SOLIDWORKS Programmer at SolidXperts
Definition:
BeamCutXperts gives you a list of full-length beams that are needed for a project. This tool uses data from weldment cut lists and assembly BOMs to perform an optimization of the beam segments.
New Feature: 
BeamCutXperts now allows you to perform cutting calculation optimization by using data from an Excel or text file. Click on the icon "Data From file" to access a window where you can select the file you wish to use as the basis for the calculation.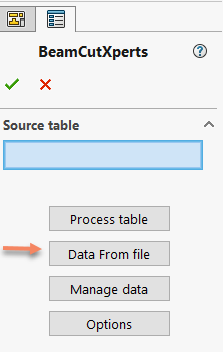 Click "Data from file" to move to the next screen "Get BOM from file".
The application allows the selection of the Item number, code, length and quantity by using a delimiter.
Clicking "Header identification" enables the selection and associates the headers with the valid values in the file. The header line, the delimiter, encoding and unit of measure can also be manually selected by the user (one by one).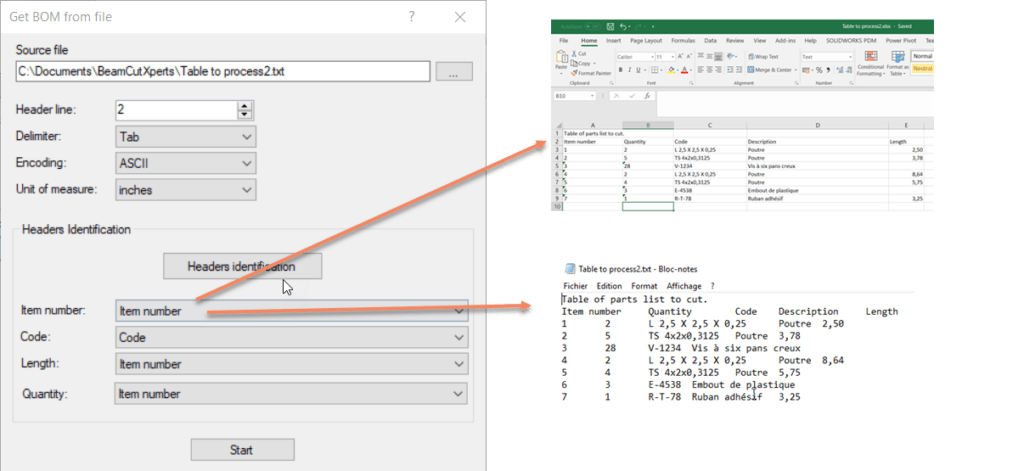 By clicking on the "Start" button the cutting calculation process starts with the reading of a table (Bill of material, Weldment). The profiles database is compatible with all sources of data (Text, Excel and Drawing)
Select the database to be used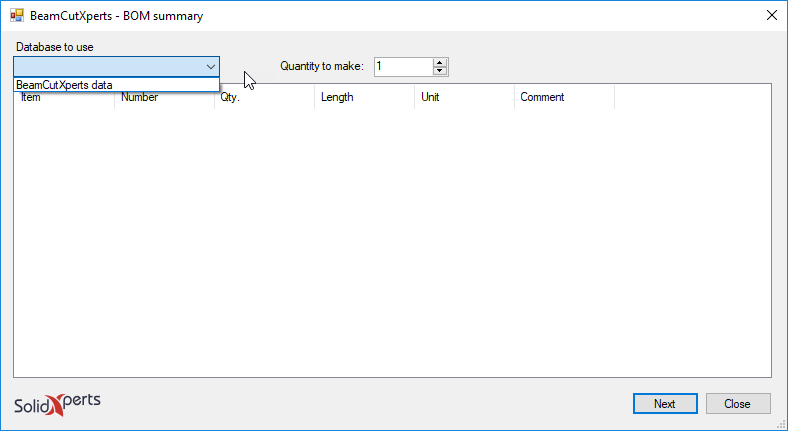 Click on the "Next" button
By clicking on the "Next" button the validation of the source database is performed and appears: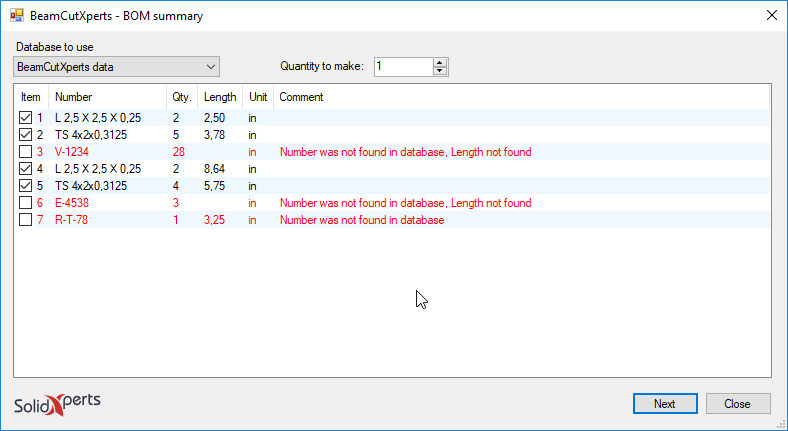 Click on the "Next" button
By clicking on the "Next" button the following result window appears: