cloud | MANUFACTURING
3DEXPERIENCE Market Place
 Online qualified ecosystem of industrial suppliers worldwide.
The 3DEXPERIENCE Marketplace Fundamentals
The 3DEXPERIENCE® Marketplace encompasses the full product innovation process enabling rapid ideation, design and ownership. Collaborate with qualified industrial suppliers across a range of services throughout your process.
Why 3DEXPERIENCE Market Place is right for you?
Online SOLIDWORKS Part Supply Services
Knowledge & Know-how: Each service adheres to industry standards to capture offers and requests to ensure successful transactions.
Universal Language: Each service leverages 3D as the Universal Language to improve collaboration efficiency and bridge the virtual and real worlds.
Traceability: Buyer-Seller exchanges are documented and accessible all in one place.
End-to-end Transaction Management: The 3DEXPERIENCE Marketplace manages all aspects of the transaction, including payments, currencies, billing and more.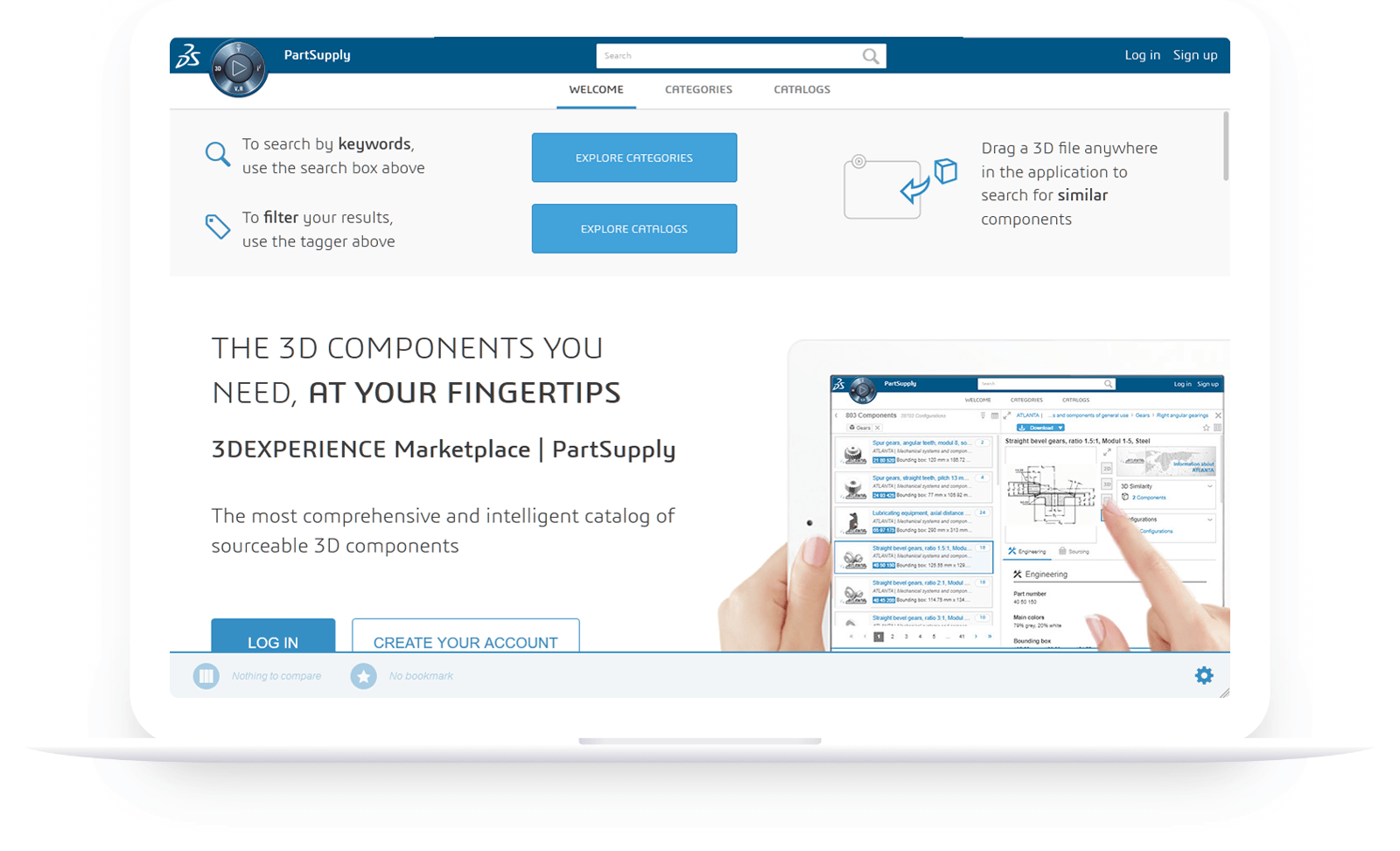 It's Time to Transform the Way You Work
Explore 3DEXPERIENCE WORKS Live and sign up for your free trial today!