White Papers
A goldmine of information to go even further with SOLIDWORKS solutions
INDISPENSABLE AND EXCLUSIVE INFORMATION
 FOR YOUR COMPANY
SolidXperts gives you the tools for success
Fromlabs- 
Form 3 vs Form 2 Design guide
Markforged – Tooling & fixtures
SOLIDWORKS – Modernizing technical communication by leveraging 3D CAD data
FORMLABS – 4 ways LFS 3D printing produces better parts ebook
MARKFORGED – Leveraging continuous fiber for strong 3D printing
SOLIDWORKS – Boost productivity and improve quality by integrating electrical and mechanical design in 3D
FORMLABS – Ultimate guide to Engineering from home ebook
MARKFORGED – Economics of 3D printing
SOLIDWORKS – New methods for maximizing the value of data across the enterprise
FORMLABS – 3D printing Technology comparison: SLA vs DLP
MARKFORGED – 3D printing buyer's guide
SOLIDWORKS – Event-based simulation technical paper
FORMLABS – Manufactuing Processes for Plastics
MARKFORGED – Additive Manufacturing on a Production Line
FORMLABS – 3B and Form 3BL:3D printers for Healthcare
FORMLABS – Create Camera Lenses with Stereolithography
MARKFORGED – Covid impact on supply chain
MARKFORGED – Overcoming Manufacturing Challenges
SOLIDWORKS – Data Management workflows through Simulation
SOLIDWORKS – Superior Design through Simulation
FORMLABS – 3D Printing in the Hospital
FORMLABS – Silicone Molding for Product Design
MARKFORGED CASE STUDY – STANLEY BLACK & DECKER
CAD Integrated Simulation
Formlabs Medical applications
MARKFORGED 3D Printing Fundamentals
MARKFORGED Metal 3D Printing Fundamentals
SOLIDWORKS The CAD Leader 3D Printing Applications
Carbon Fiber 3D Printing Applications
Intro to Stereolithography 3D Printing
Five Applications of Metal 3D Printing
How to boost productivity and improve quality by integrating electrical and mechanical design in 3D
How to Automatically Manage the Approval, Changes, and Obsolescence of your CAD Files
How to Design your Products more Effectively with Simulation
All the keys to successfully accelerate your simulation study creation, test your designs, optimize your product designs, and much more.
Which material to choose to start your business in 3D printing?
Every company has specific needs, even for 3D printing! In this white paper, learn the key to finding the right materials for your business.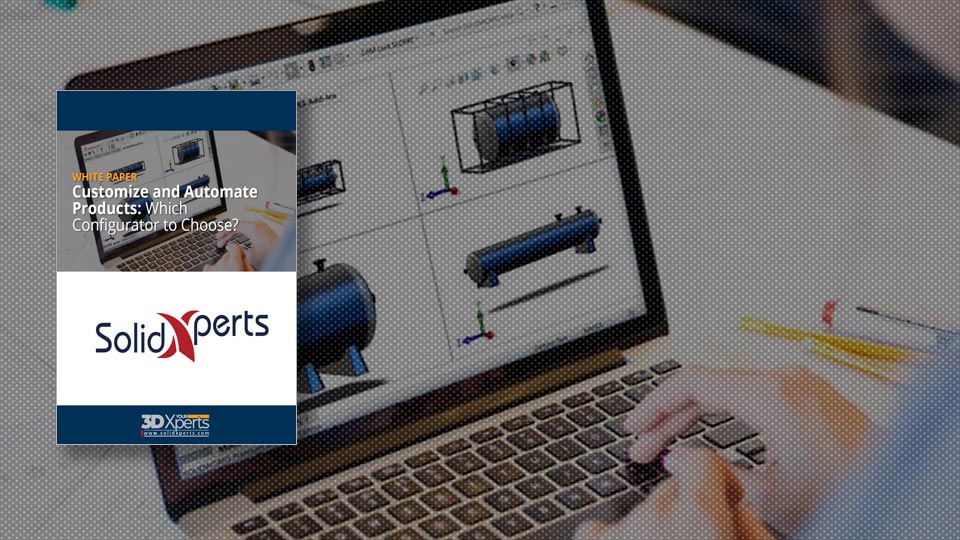 Customize and Automate Products: Which Configurator to Choose?
Several solutions exist, but not all of them will meet your needs. Find the right way to respond better and faster to the demands of your customers.
Virtual Reality: The keys to turning this new technology into an asset for your business
Here's how to fully understand virtual reality, and how to apply it to your company today.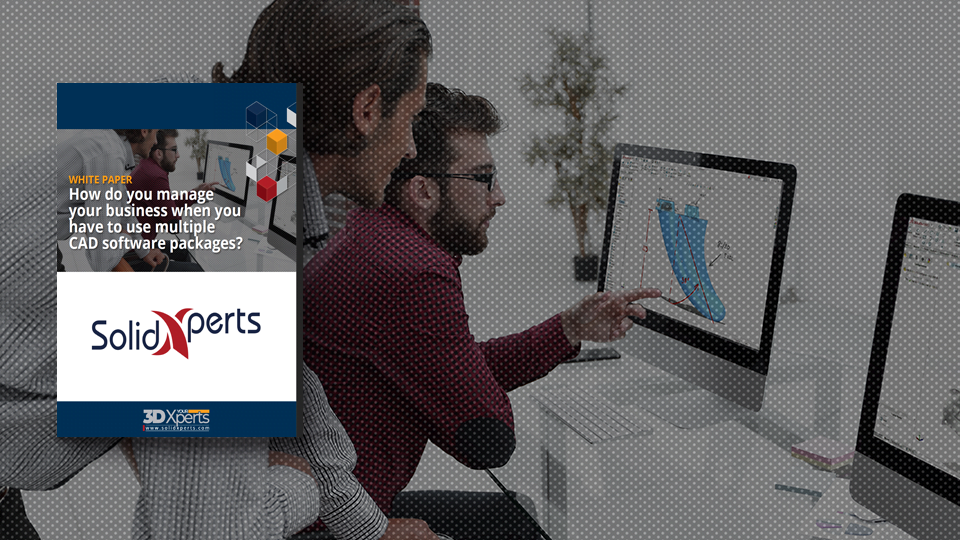 How do you manage your business when you have to use different CAD software?
Nowadays, more and more companies have to juggle the use of several CAD software in their business. SolidXperts gives you the keys to take advantage of the best solutions available to you.
Everything new in SOLIDWORKS from 2015 to 2019
SolidXperts offers you, in every detail, the new features of each version of SOLIDWORKS from 2015 to 2019. This exhaustive list of improvements made between each version lets you know about the new possibilities offered by the software from year to year.