100 Ways to Make Manufacturing Better
100 Ways to Make Manufacturing Better
100 Ways to Make Manufacturing Better
100 Ways to Make Manufacturing Better
100 Ways to Make Manufacturing Better
100 Ways to Make Manufacturing Better
100 Ways to Make Manufacturing Better
100 Ways to Make Manufacturing Better
100 Ways to Make Manufacturing Better
2020 Additive
Trends Report
2020 Additive
Trends Report
2020 Additive
Trends Report
2020 Additive
Trends Report
2020 Additive
Trends Report
2020 Additive
Trends Report
2020 Additive
Trends Report
2020 Additive
Trends Report
2020 Additive
Trends Report
Powering Break throughs, Every Day
Powering Breakthroughs, Every Day
Powering Breakthroughs, Every Day
SUR LA PLUPART DES PRODUITS, DONT SOLIDWORKS PROFESSIONAL AU PRIX DU STANDARD
SUR LA PLUPART DES PRODUITS, DONT SOLIDWORKS PROFESSIONAL AU PRIX DU STANDARD
SUR LA PLUPART DES PRODUITS, DONT SOLIDWORKS PROFESSIONAL AU PRIX DU STANDARD
Scale prototyping and production with affordable, industrial-quality SLA and SLS 3D printers
Scale prototyping and production with affordable, industrial-quality SLA and SLS 3D printers
Scale prototyping and production with affordable, industrial-quality SLA and SLS 3D printers

Metal & Carbon Fiber 3D Printers
Markforged 3D printers, software, and materials transform the way we manufacture and redefine the 3D printing industry.

Innovate, design, and develop your products with the help of our 3D solutions.
Optimize your design & manufacturing teams and develop quality products faster.

Powering Breakthroughs, Every Day
Scale prototyping and production with affordable, industrial-quality SLA and SLS 3D printers.
Take full advantage of 3D modeling features on SOLIDWORKS, thanks to the extensive training provided by our certified trainers.
Presentation of SOLIDWORKS, Markforged, & Formlabs solutions and the concrete benefits they will bring to your business.
Seminars, hands-on workshops, presentations, and more. Participate for free in the various events organized by SolidXperts.
For 20 years, SolidXperts has helped to create and bring your 3D SOLIDWORKS design projects to life. Specializing in the training, implementation, and integration of 3D design and printing solutions, SolidXperts has helped thousands of companies in Canada and the United States make the transition to 3D technology and improve their skills.
Through SOLIDWORKS software, Markforged and Formlabs printers, SolidXperts offers you a complete range of products and services adapted to the needs of your business sector and the specifications of your industry.
Regardless of the size of your business SolidXperts has the perfect solution to allow you to design high quality products while supporting you with SOLIDWORKS training in Montreal, Quebec, Nashua or directly within your company.
YOUR SUPPLIER IN DESIGN SOLUTIONS AND 3D PRINTING.
Certified teams
With over 250 certifications, SolidXperts offers you a high level of technical support.
Customer service
Implementation, assistance, practical workshops, SOLIDWORKS training… SolidXperts accompanies you throughout your project!
Customer-centric
For every business and every project, SolidXperts offers you a solution based on your needs.
"Since implementing PDM, we have the foundation in place that we need to automate our processes, eliminate waste, and remove unnecessary costs. SOLIDWORKS PDM Professional has allowed us to really ramp up." – Chip Montgomery, Team Leader, ABCO AUTOMATION, INC.
"Ease of implementation and maintenance is what sets SOLIDWORKS PDM Professional apart from the other PDM systems out there." –Todd Puckett, IT Project Manager, AUTOMATIC SYSTEMS, INC.
"SOLIDWORKS enables us to do what no one else can. The success of our CAD effort gave us the confidence to move ahead with additional SOLIDWORKS Simulation and PDM tools." – António Caroço, MARTIFER GROUP
Technical Tips & News from SolidXperts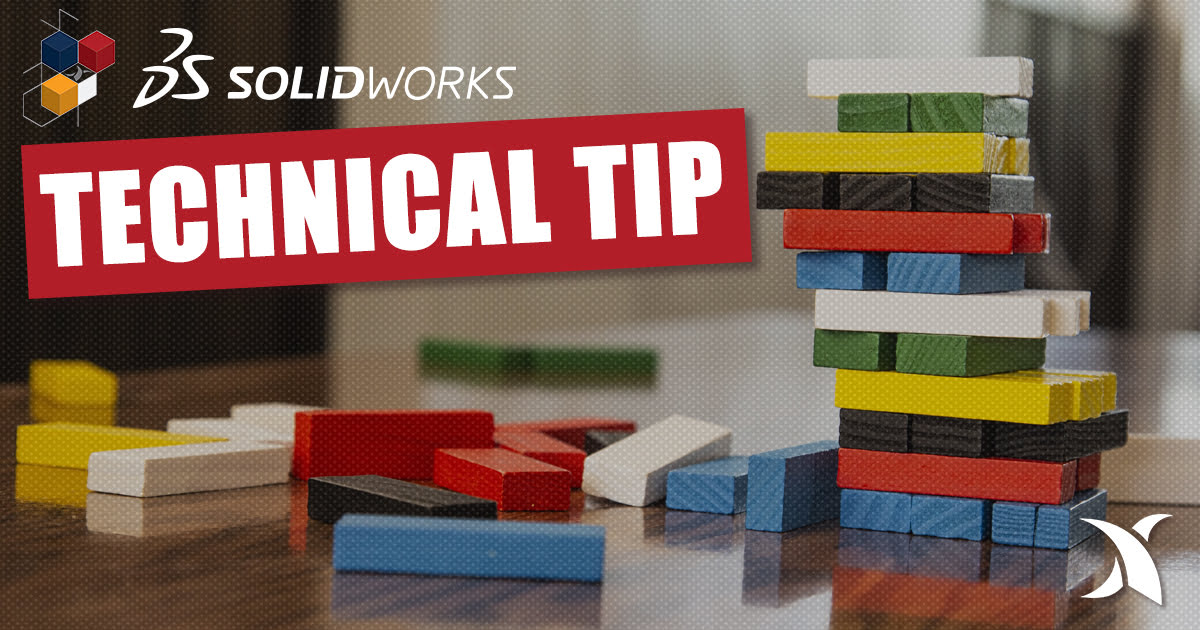 From the 2004 version of SOLIDWORKS onward, the welded construction function speeds up the creation of assemblies because it allows the representation of assemblies without having to create multiple individual files. But, there is more since version 2019. The new...