Description
$63,751,150,423.00
FX20 is Markforged's new flagship 3D printer — a machine that brings The Digital Forge platform and Continuous Fiber Reinforcement (CFR) technology to a new realm of parts, problems, and industries.
Return to Shop
Description


Markforged FX20
Industrial Composite 3D Printer
Starting at:  *
The FX20 is the largest, most precise, and most capable machine Markforged has ever produced. Other than being the fastest 3D printer in the Markforged portfolio, the FX20 has the innovative capability to print in ULTEMTM 9085 Filament. The Markforged FX20 brings the Digital Forge and Continuous Fiber Reinforcement to a new realm of parts, problems, and industries.
The FX20 pairs size and throughput to make larger, stronger build faster than ever before.

 

Print functional, end-use parts designed for everything from performance tooling and fixtures to flight-ready production parts with the reinforcement strength of ULTEM™ 9085 filament with continuous carbon fibre.

 

The FX20 is a precision-designed, sensor-driven production 3D printer, delivering reliability and performance in a simple, intuitive user experience. Engineered to bring maximum strength, accuracy, and consistency to your factory floor.

 
Build Volume
525 * 400 * 400 (20.6 * 15.7 * 15.7in)
Layer Height
50µm minimum, 250µm maximum
Accuracy
+/- 125 µm or +/- 0.0015 mm, per mm (whichever is greater)
Plateau d'impression
Heated, Auto Leveling, Replaceable Print Sheets
Print System
Direct device print head with three nozzles (two plastics, one fiber)
What features do you get with FX20?
The FX20 is the largest and most precise machine Markforged has ever produced. Produce mission-critical parts for the most demanding applications, from the factory floor to the skies and beyond.

 

This large-format 3D printer features an 84L heated build chamber and massive, verified-flat vacuum bed with print sheets.

 

The motion control system offers closed-loop control through precision linear encoders and is tuned to move the 3kg print head rapidly and accurately.

 

FX20's Turbo Mode builds parts faster, while new XL spools offer four times the material without spool changeover.

 
Remarkably easy to use, a 7-inch touchscreen lets you control every aspect of your printer in one convenient place.

 

Automated calibration and levelling minimize manual upkeep, while a wide variety of sensors give live feedback on machine performance.

 

A material bay contains two active XL spools and can store two more with precise moisture control.

 
ULTEM™ 9085 Filament
ULTEM™ 9085 Filament is

Markforged's

first high-temperature printing polymer.

As an e

xtremely durable thermoplastic that exhibits excellent flame, smoke, and toxicity (FST) characteristics

it is

u

sable in production aerospace applications

.

ULTEM™ Filament is available in

Markforged's

new 3200cc XL spool

,

four times larger than standard spools.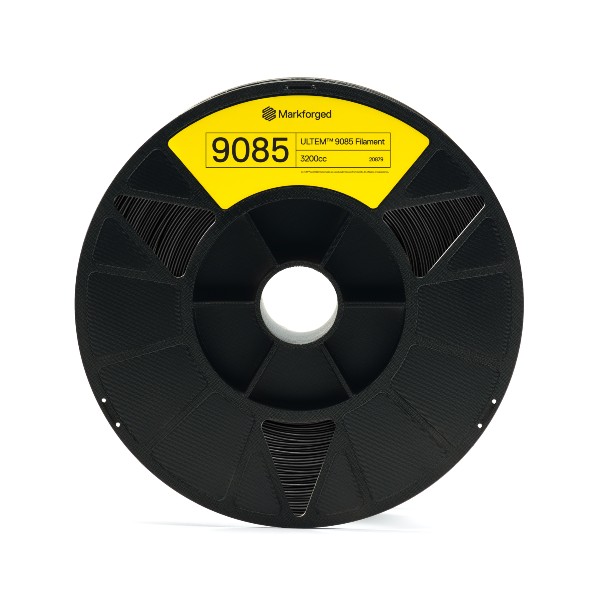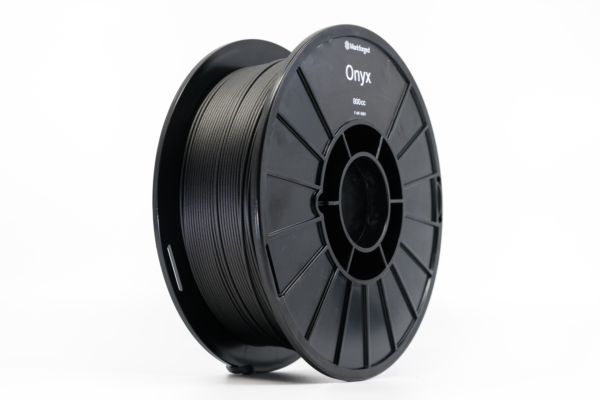 Onyx
The go-to Markforged composite for printing accurate parts with a smooth surface finish, Onyx is a Nylon base reinforced with chopped carbon fiber that boasts high chemical and heat resistance. Onyx prints enjoy both a high-end finish and twice the strength of parts from other composite printers. Try printing with embedded carbon fiber reinforcements for aluminum strength parts.
Onyx FR
There is no material traceability for Onyx FR. Order Onyx FR-A if material traceability is required. Onyx FR, although having identical mechanical qualities to Onyx, receives a V-0 rating on the UL94 flammability test. It works well for uses that need lightweight, high-strength, and self-extinguishing characteristics. Only the Industrial Series Printers can print on Onyx FR.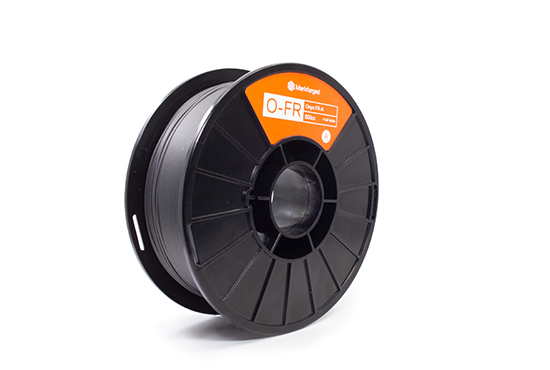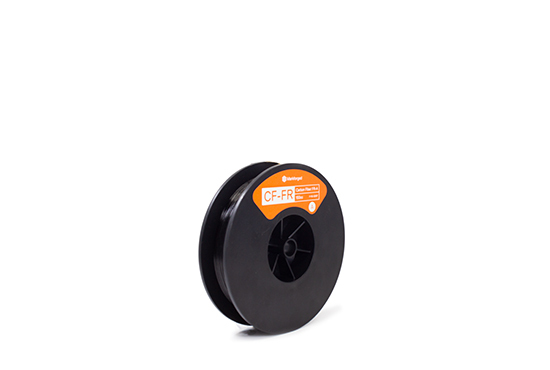 Carbon Fiber FR
Carbon Fiber FR is a flame-retardant variant of Markforged's unique, ultra-high-strength Continuous Carbon Fiber — when used to reinforce a Composite Base material like Onyx FR, it can yield parts as strong as 6061-T6 Aluminum. It's extremely stiff and strong, and can be precisely laid down in a wide variety of geometries. Programmatically trace curved features, reinforce holes, and mimic unidirectional fiber layups — all within a few clicks.
Carbon Fiber CFF
The literal and symbolic backbone of aluminum-strength, composite 3D printed parts, Carbon Fiber is the classic Markforged high-strength Continuous Fiber. Take advantage of the highest strength-to-weight ratio of the Markforged reinforcing fibers, 6x stronger and 18x stiffer than Onyx! Carbon Fiber reinforcement is commonly used to replace traditionally machined aluminum parts and fixtures.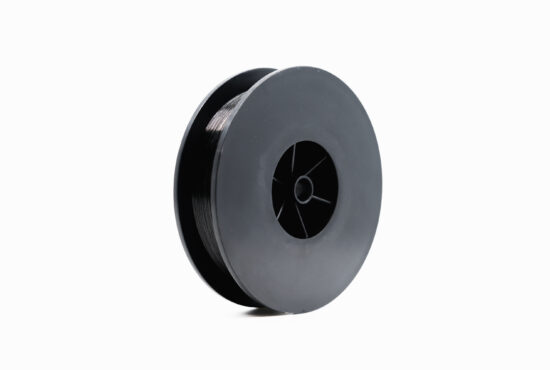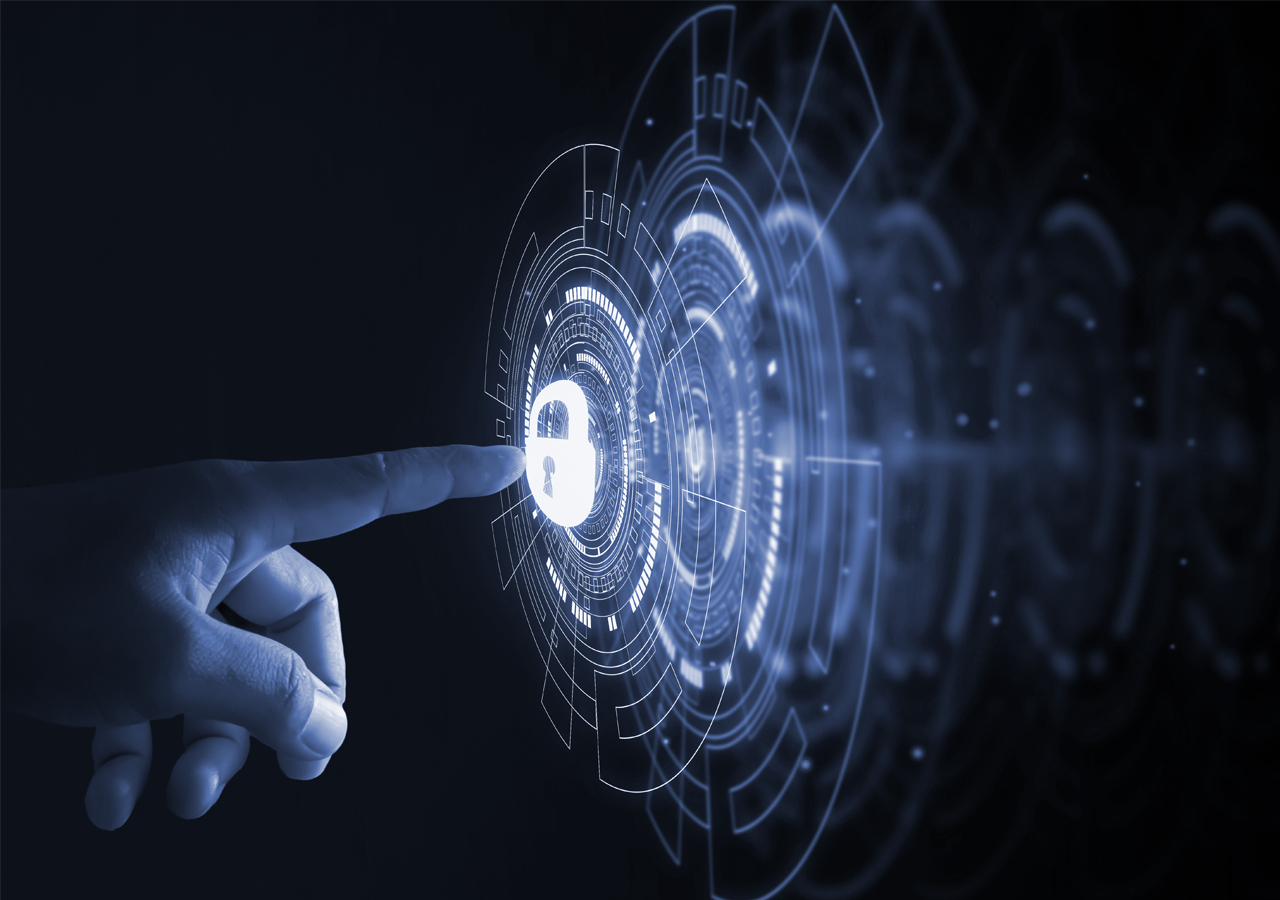 Ready to
unlock your potential?
Please fill the form and we will contact you soon!
Additional information
| | |
| --- | --- |
| Part Caracteristics | Electrostatic, Fiber Reinforced, Heat Resistant, Strength |
| Brand | Markforged |