In this tech tip, we are going to find out how to cancel the check-out of a file from another user on PDM because this permission is no longer exclusive to the default Admin user:
PDM Administrators can now allow users to undo the 'check-out' of files checked out by other users! Permission was previously reserved for the default Admin user.
The permission has been added to the Administrative Permissions under Groups — Users: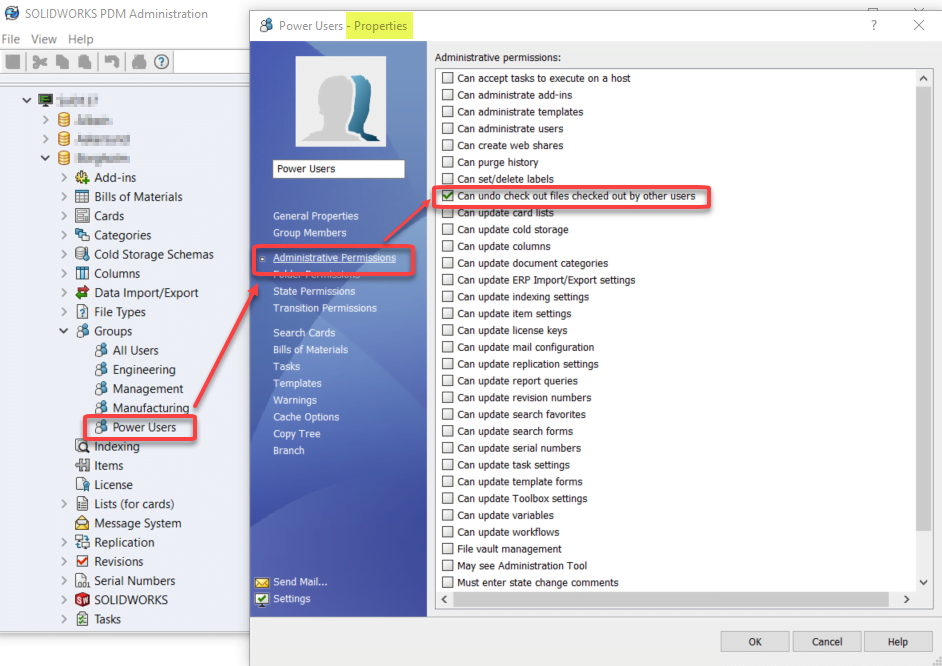 No more files are stuck in 'read-only' when a user leaves for vacation!  No need to disconnect from the vault and log in as Admin to PDM.
Even better, if the computer where the files are backed up is available, it is now also possible to archive files from another user profile. No more frustrated users returning from vacation!

To keep control of the possible chaos resulting from power abuse, a line has been added to the history containing all the details of the operation.