Welcome to our tutorial on how to get started with Share and Markup, the powerful collaboration tool on the 3DEXPERIENCE platform. Share and Markup allows you to seamlessly collaborate with various stakeholders, even if they don't have the 3DEXPERIENCE platform or SOLIDWORKS. Whether you need to share your designs within or outside your organization, this tutorial will walk you through the process step by step, ensuring a smooth and efficient collaboration experience.
 Table of Contents
Introduction to Share and Markup
Enabling Share and Markup
Sharing Your Design
Accessing Shared Models
Marking Up and Commenting
Sending Back Markups
Managing Access
Use Cases
Introduction to Share and Markup
Share and Markup is a collaboration feature that simplifies the process of working with stakeholders who may not have direct access to the 3DEXPERIENCE platform or SOLIDWORKS. It allows you to share your designs and collaborate efficiently, all from within your SOLIDWORKS environment.
Enabling Share and Markup
Before you can start using Share and Markup, your platform administrator must enable the "Allow platform members to share content with external users by link" and "Allow external users to view and comment on shared content" options in the Platform Management dialog. This step ensures that you have access to these collaboration features.

Sharing Your Design
– Click on the "Share a File" command in SOLIDWORKS.
– Choose the format in which you want to share your design (e.g., 3DXML, PDF, or STEP).
– Configure options like "Enable guest comments" and "Restrict access to specific users".
– Enter the email addresses of the recipients.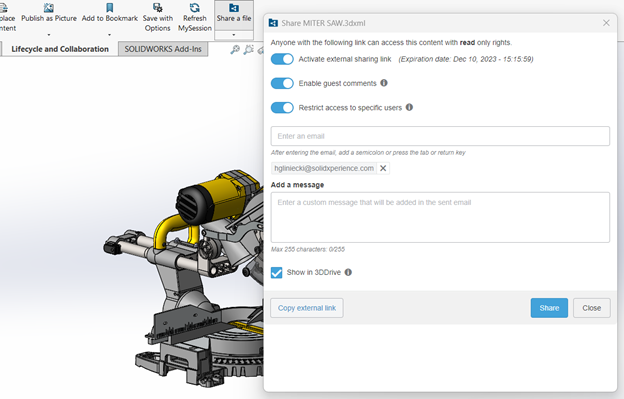 Accessing Shared Models
Recipients will receive an email with a link to access the shared model. They may need to set up a free 3DEXPERIENCE ID account if they don't already have one. Once they click the link, they can access and view the model in the 3DPlay viewer.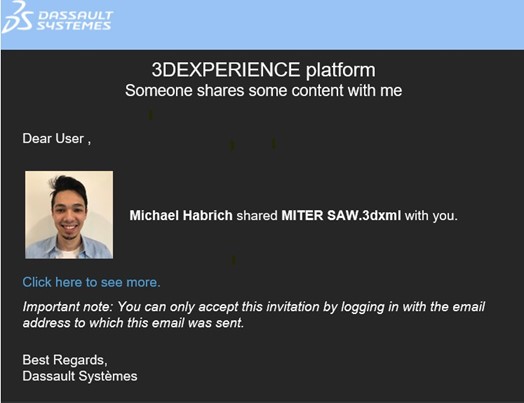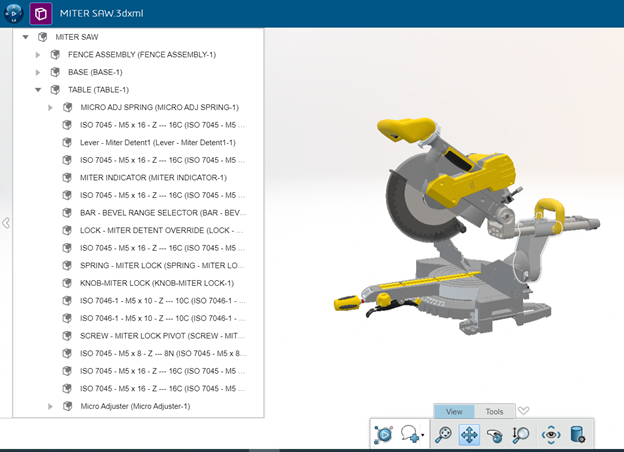 Marking Up and Commenting
Recipients can mark up and comment on the model using intuitive tools in 3DPlay. They can save their markups/comments as snapshots, making it easy to provide feedback.
Sending Back Markups
To send the markups/comments back to the designer, recipients can use the "Send" button from the Comments window. They can add additional messages if needed.
Managing Access
You have the ability to manage access to shared models and revoke it at any time. This feature is useful when a stakeholder no longer requires access or if project roles change.
Use Cases
– Sharing 2D Drawings: Share 2D drawings with suppliers or partners for quotes or reviews.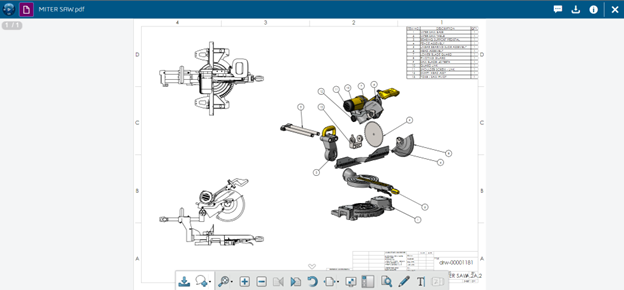 – Sharing for Machining: Share 3D files for machining or 3D printing, and easily update the model as needed.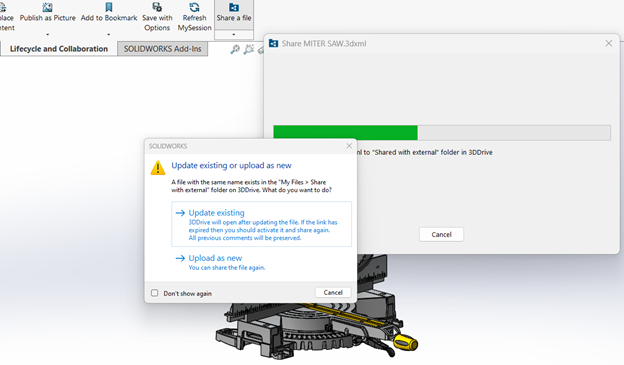 – Sharing Lightweight Designs: Share lightweight 3DXML models for easy viewing on various devices, perfect for marketing presentations.
Share and Markup streamlines collaboration without the need for downloads or complicated processes. It enables designers and partners to work together efficiently, allowing you to focus on design and bring products to market faster.
If you have any questions or need assistance, feel free to contact us. Our Xperts here to help you get the most out of Share and Markup for your design collaboration needs.