By Etienne Dieng – Electrical Application Specialist at SolidXperts
The big news in SOLIDWORKS 2019 about black boxes is the ability to use a configuration interface to set attributes and connection points related to black boxes. This new interface is found in "Project Configuration => Text" and allows us to access the black boxes in order to modify their connection points and add attributes: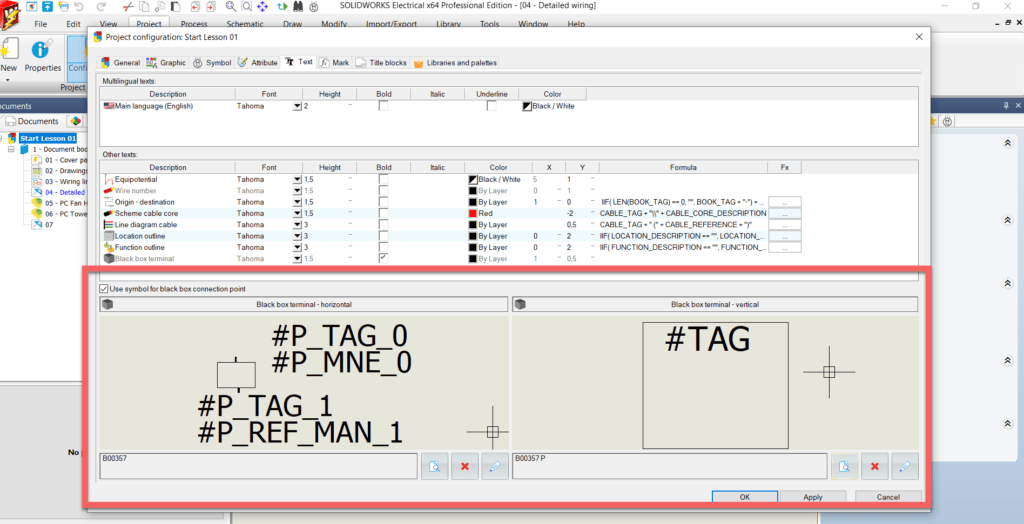 The advantage of the black box in SOLIDWORKS Electrical is its capacity to belong to all classes of symbols. Characterized by a rectangle, it represents a symbol that the user would not specifically want to create. It can simplify the task for users in complex projects and can save time. The black box can also be used in the cases of schematic (multi-wire) drawing and synoptic (cable) drawing.
Here is the SOLIDWORKS interface leading to the black box: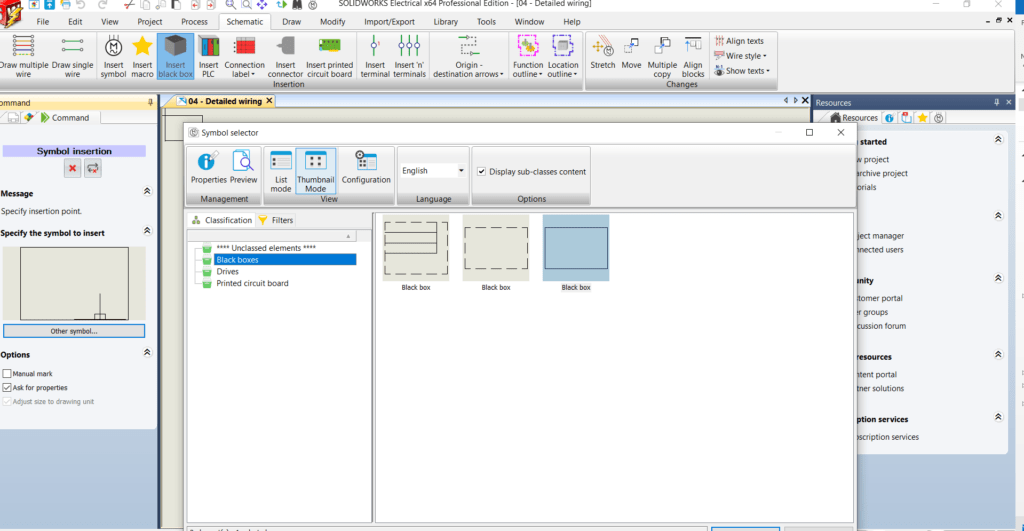 You will see the workflow related to this new feature below:
Using the black box can save time when creating the symbol. As a result, this new user-friendly interface that simplifies use and adds setting options optimizes the work for us. By setting the entire project, we can also directly set this type of symbol.