By Nikita Lambert – Certified SOLIDWORKS Expert (CSWE) at SolidXperts
You may have already said that your rendering is acceptable, but that it seems to be missing something, that your image lacks life. SOLIDWORKS Visualize now has the solution for you: You can now create a video decal and apply it to any surface of your model. For example, a cellphone company could put a clip showing the operating system in action on a newly designed device, an animated background plan outside a window, or even a television playing your favorite series! The possibilities are limited only by your imagination.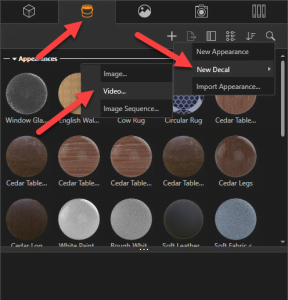 To take advantage of this 2019 innovation, simply go to your Appearances tab, Add, New Decal, and finally Video. Browse and search for your video file and you need only apply it to your project.
SolidXperts teams can help you become true 3D experts! An additional question? Need information?
SolidXperts team is always there for you!