Just do a search: Using the built-in search in the SOLIDWORKS PDM file explorer, search from the root of the vault or according to your needs.

In the left menu of the SOLIDWORKS PDM File Explorer window, you have two new options (previously only available in the SOLIDWORKS PDM Professional search tool).
a) Option 1: Open search result
The results open in Microsoft Excel in a .tmp file.
From Microsoft Excel, you can (Save As) in the format of your choice.

b) Option 2: Export search result

This will export to a .csv file (Type: Comma-Separated Files).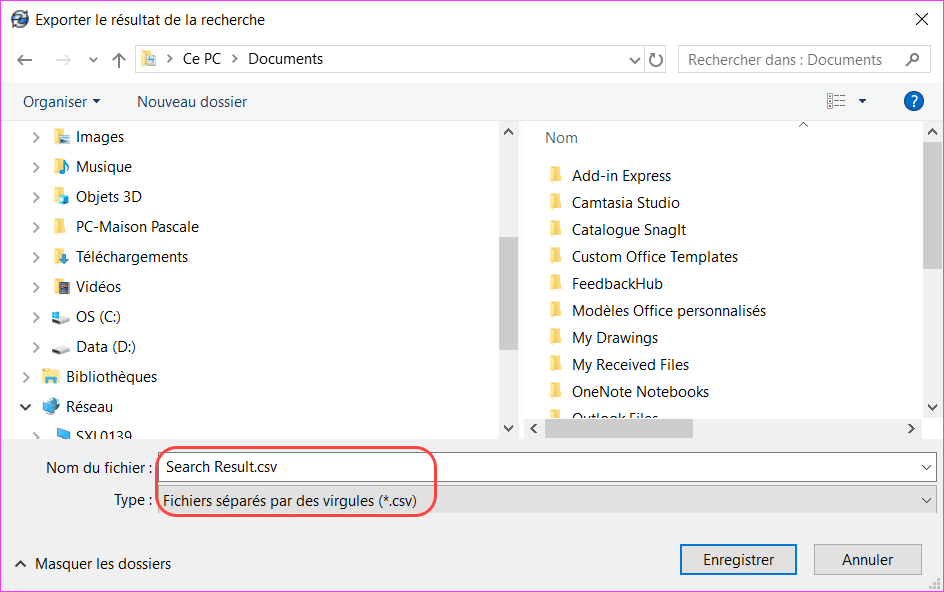 The .csv file will open by default in Microsoft Excel.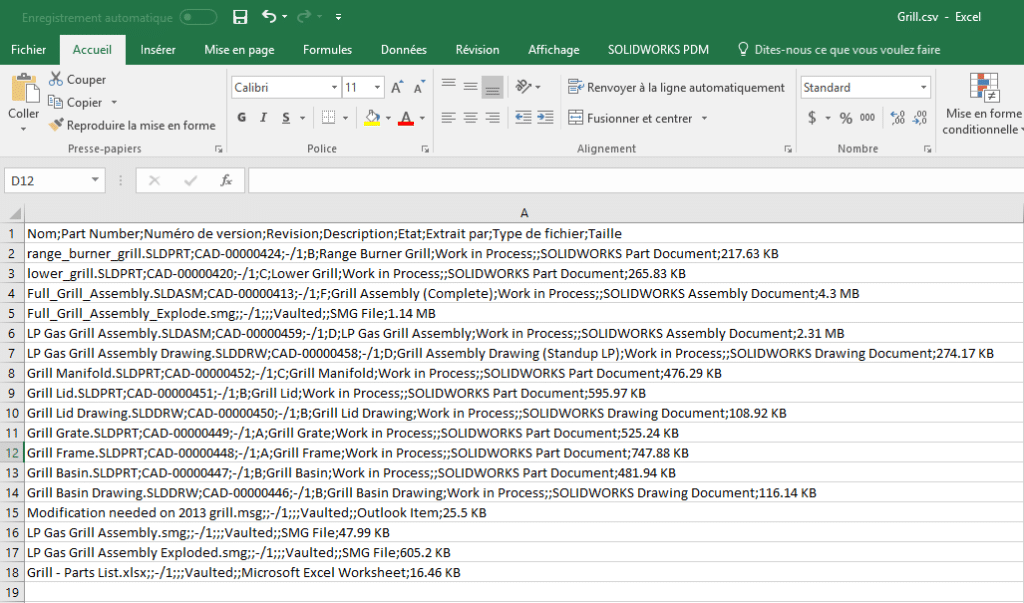 It is possible to open the .cvs file with Microsoft Bloc-Notes or any other note editor.

With 25 years of experience and more than 250 certifications, SolidXperts teams can help you become true 3D experts! An additional question? Need information?
SolidXperts team is always there for you!