Description
$63,751,150,423.00
With an exceptional 17L build capacity, the NXE 400Pro photopolymer 3D printer offers unsurpassed speed and throughput without sacrificing precision or consistency.
Return to Shop
Description


Nexa3D NXE 400Pro
Ultrafast Industrial 3D Printer
Starting at:  *
With an exceptional 17L build capacity, the Nexa3D NXE 400Pro photopolymer 3D printer offers unsurpassed speed and throughput without sacrificing precision or consistency. Nexa3D NXE 400Pro, 6.5x Greater Print Speed, 2.5x Larger Build Volume, Broad Material Selection
Nexa3D NXE 400Pro production rates are up to 6.5 times faster with Nexa3D's patented LSPc 3D printing process than with other industrial 3D printers in the same class. The highest possible levels of production build speed are also guaranteed by uniform exposure and process control.
The Nexa3D NXE 400Pro photopolymer 3D printer offers 2.5 times more build volume (17L) than SLA and DLP-based technologies, enabling much larger parts, higher part throughput, and ultimately lower part costs—all with higher-resolution pixels (76.5 m) and isotropic prints.
Industrial resin 3D printers like the Nexa3D NXE 400Pro offer a variety of materials to meet performance requirements, including PP-Like, ABS-Like, and engineering-grade functional materials, and are scaleable to meet manufacturing demand.
Build Volume
10.8 x 6.1 x 15.7 inch (274 x 155 x 400 mm)
Max Resolution
4K (3840 x 2160)
Pixel Pitch
76.5 µm (0.0030 in)
Build Materials
UV Curable Plastics; xGPP-Translucent; XGPP-Grey; xPRO410; 3843-ABS-Black; xCE-Black; ABS-Black; xCE-White; xPP405-Black; xPP405-Clear; xPEEK147; x45-Natural; x45-Clear, x45-Black, xFLEX
Post-

Processing for Nexa3D NXE 400Pro
xWash
Manufacturers now have access to a potent, reliable, and environmentally friendly washing solution thanks to Nexa3D's xWash, which is engineered for Nexa3D's photoelastic materials and matches the build volumes and process requirements of the super-fast NXE400 3D printer.
From Small Parts to XL Build Volume
For greater production flexibility, xWash accepts parts that are fastened to the NXE 400 build platform or a loose parts basket. xCLEAN Delivers 3x Saturation
enhanced chemical/flash-point safety properties, 3x saturation limits compared to isopropanol, and environmentally friendly recycling options have all been validated and optimized for Nexa xCLEAN. xCure
The curing of all resin-based parts is optimized by Nexa3D's xCure 3D printing post-processing solution to guarantee consistent dimensional accuracy, strong structural integrity, and stronger molecular structures.
Optimal Throughput
Designed to process the entire print envelope of Nexa3D's NXE 400 printer, it can handle parts with a volume of up to 16 liters. The chamber can hold up to three build plates simultaneously and allows parts to cure either directly on the build plate or individually on translucent shelves.
Combined Heat and Dual Wavelength Light
Dual-wavelength high-power LEDs as well as sequential UV and thermal curing modes are also available. It operates in three curing modes—UV only, heat only, and UV+heat—and is constructed in accordance with international industrial construction and safety standards.
Material-Specific Sequences You Can Trust
In a controlled chamber, pick from a list of prescribed sequences that are material-specific. It is easily upgradeable for additional materials and pre-loaded with validated workflow-curing recipes for all authorized Nexa3D photopolymer materials.
Maximum Coverage
LEDs with a wavelength of 365+405 nanometers deliver a wide spectrum for the deepest cure possible. Six LED strips with reflective interiors and 360-degree coverage maximize uniformity.
KeyModel Ultra
KeyModel Ultra™ is a material designed for the 3D printing of dental and orthodontic models.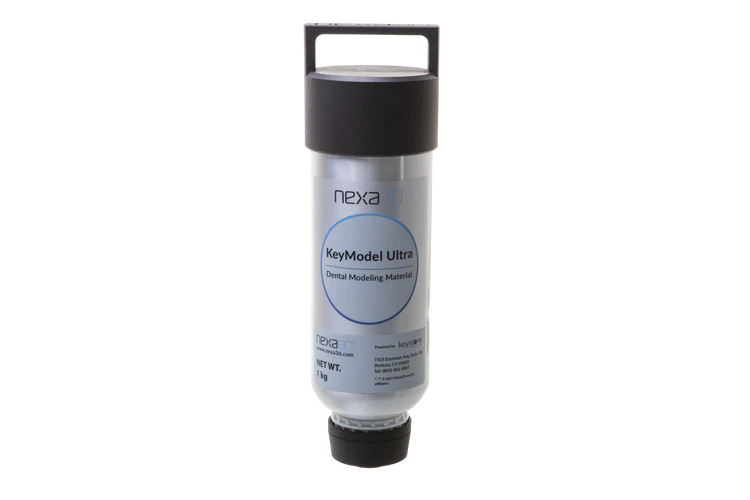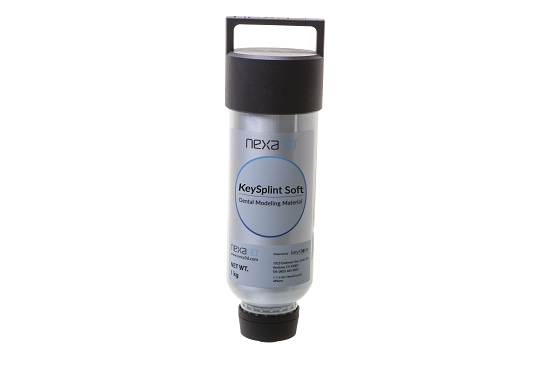 KeySplint Soft
 KeyPrint® KeySplint Soft® is a light-curing resin for the 3D printing of flexible biocompatible dental devices for use with DLP printers (385-405nm).
KeyTray Resin
KeyTray is a powerful, Class I biocompatible 3D printing resin created to quickly and precisely build unique, individual impression trays. To withstand the forces required to take a patient impression and remove the tray from the oral cavity, the material is robust and strong. It works with every kind of impression medium.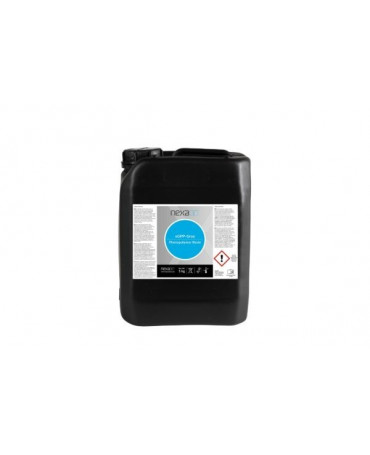 xGPP Resin 5K
Air duct, fluid flow models, performance prototypes, usable end-user components, and snap-fit
KeyGuide Clear Resin
A rigid, biocompatible (class I) 3D Printing resin called KeyPrint® KeyGuide® is used to make surgical guides for partial and complete arches. To withstand the forces of guided surgery in the oral cavity, the material is strong and resilient. It is a light-curing resin for use in DLP 3D printers that uses wavelengths between 385 nm and 405 nm to create biocompatible dental surgical guides.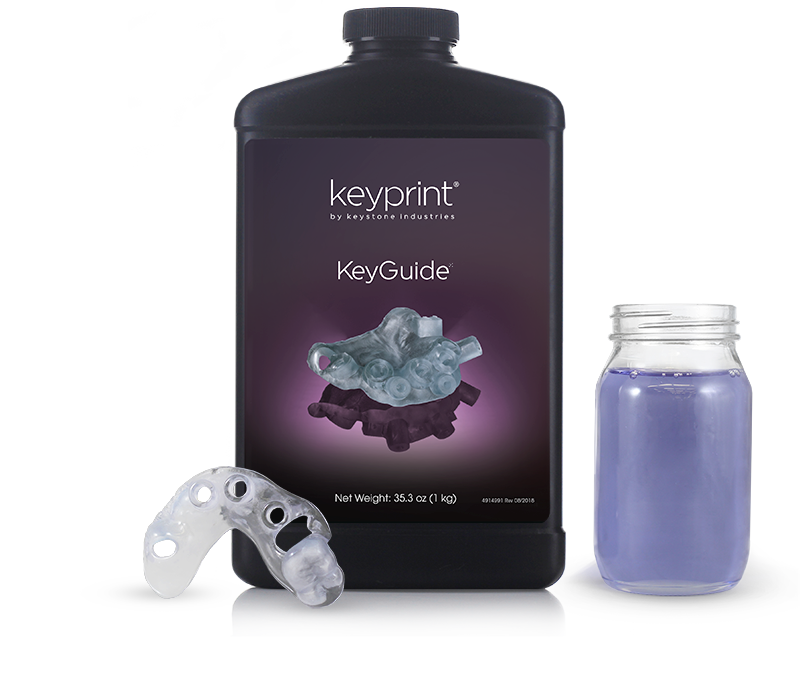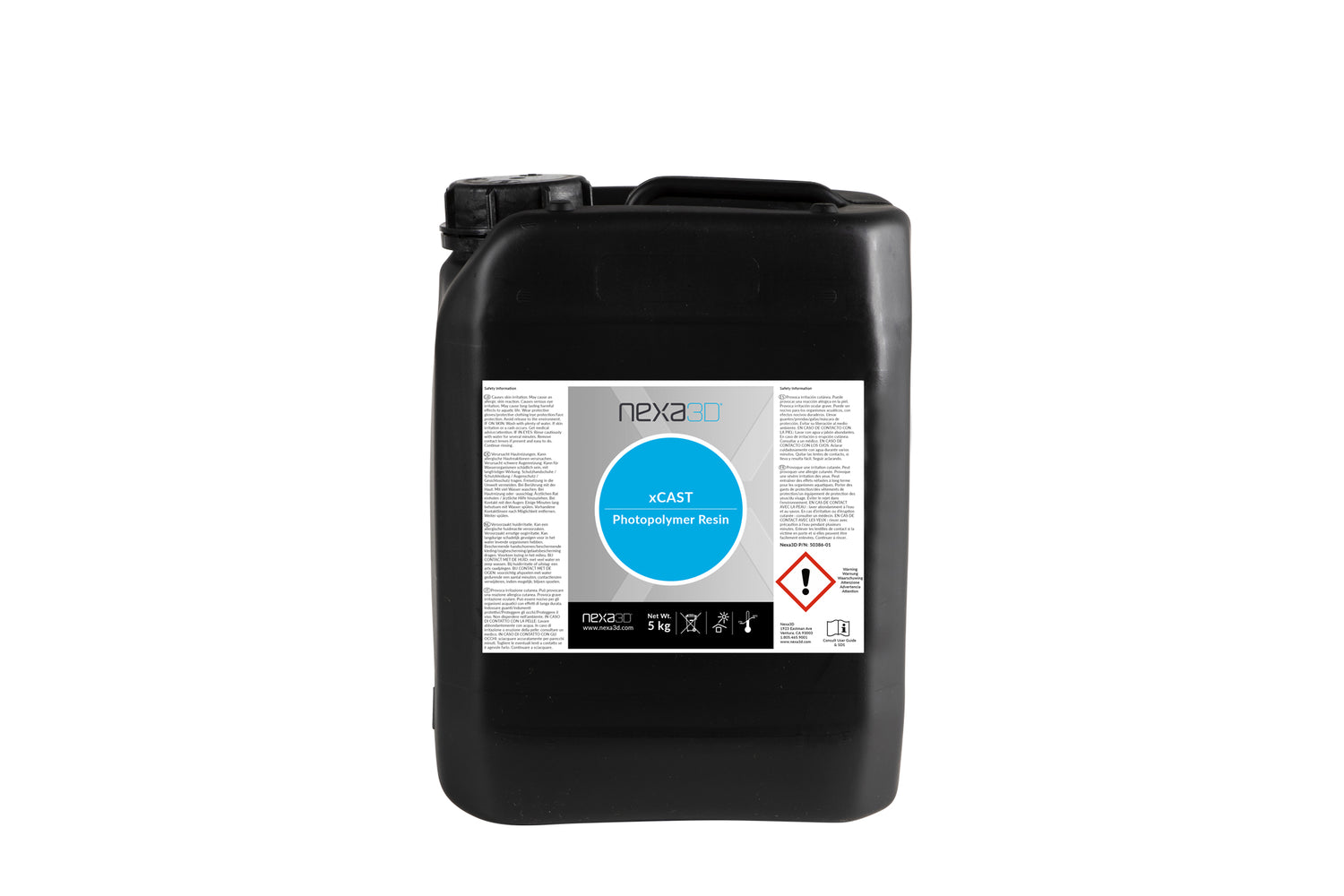 xCast Resin 5kg
The NXE400 3D printer's xCast software is designed exclusively for the manufacture of precision investment casting patterns.
xCERAMIC3280 White Resin
A ceramic resin with a high heat deflection temperature and exceptional tensile modulus is called xCERAMIC3280.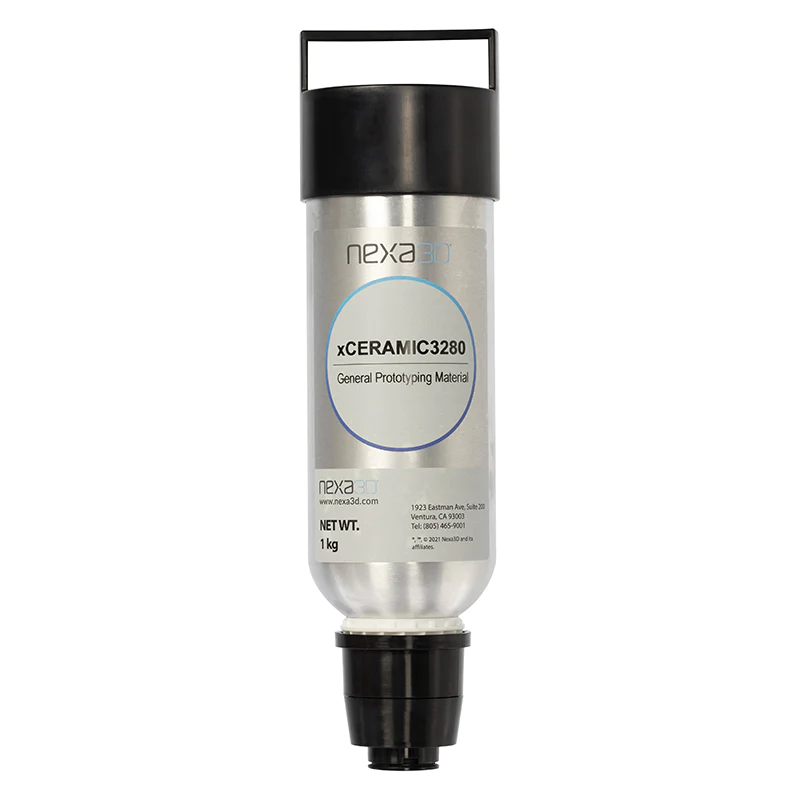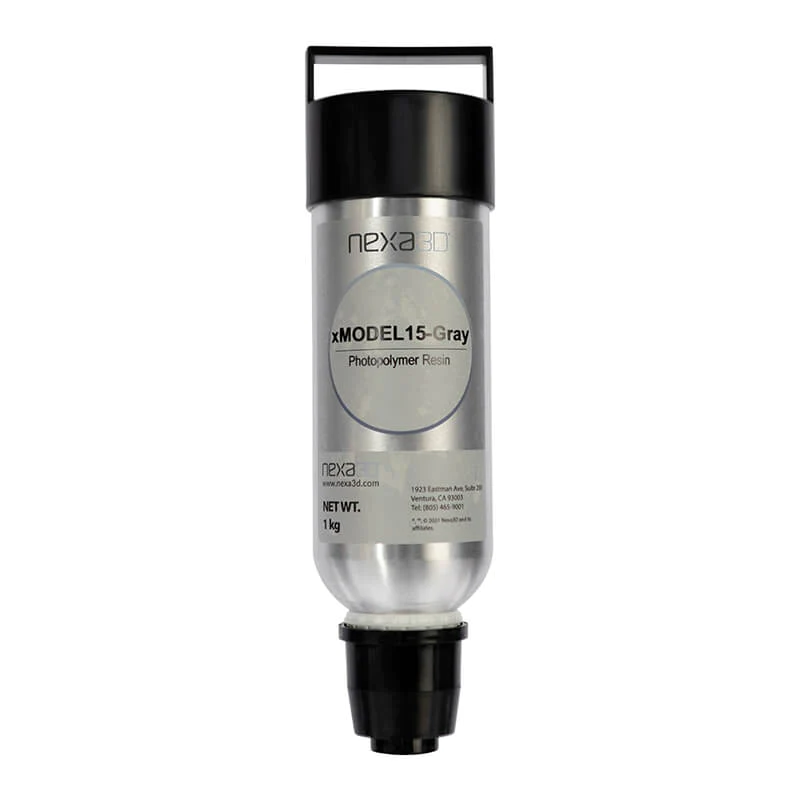 xMODEL15 Resin
This is an economical modeling material that yields suburb feature resolution and accuracy to serve a wide variety of modeling applications. Formulated to deliver exceptional first-time print success, xMODEL15 exhibits excellent detail and a high-quality surface finish.
xFLEX475-Black
A medium-soft rubber-like substance that when cured becomes a supple, elastomeric substance. Customers can use this industrial-strength material in sportswear and footwear midsoles, handles and grips, pipes and manifolds, seals and gaskets, and other applications that call for resilience, snapback, and tear resistance. Additionally, this material has a remarkable elongation at a failure of 150 percent, a fantastic energy return of up to 50 percent, and is solvent resistant in the majority of cases.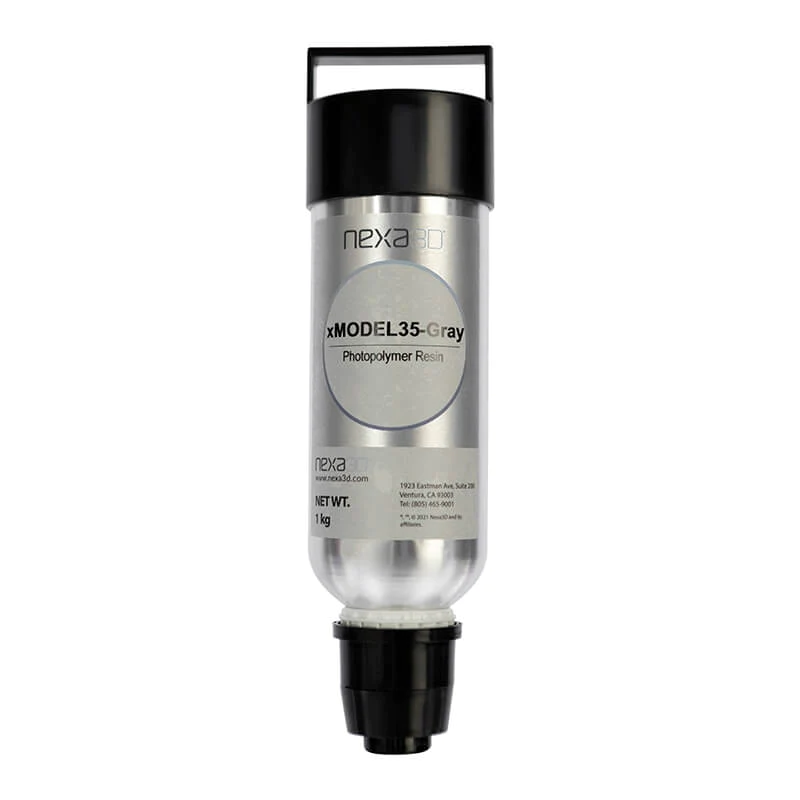 xMODEL35 Resin
Economic modeling material with excellent detail and high-quality surface finish.
xClean parts washing solution
Solvent for washing parts with higher flash point and 3X more capacity than IPA.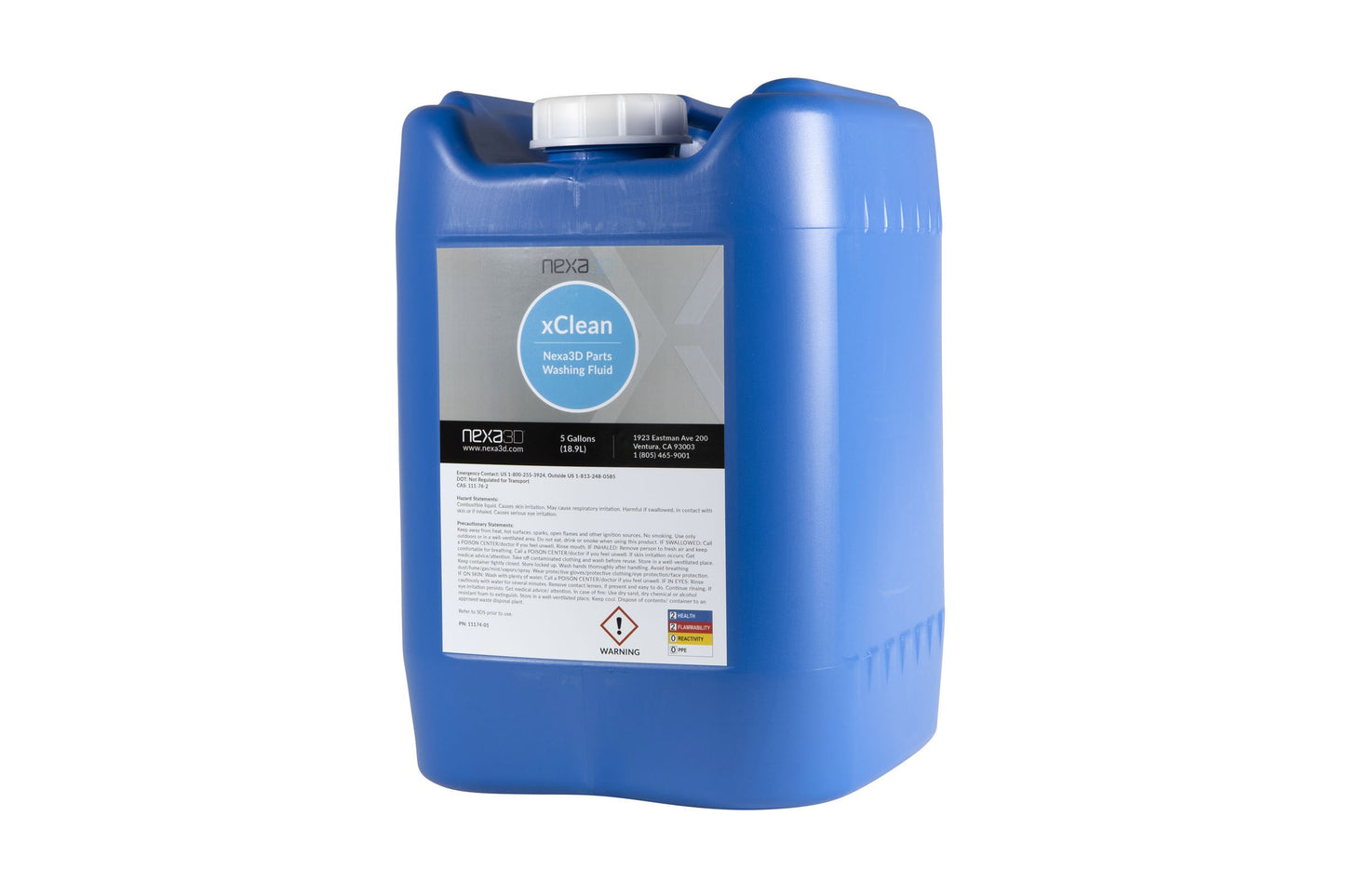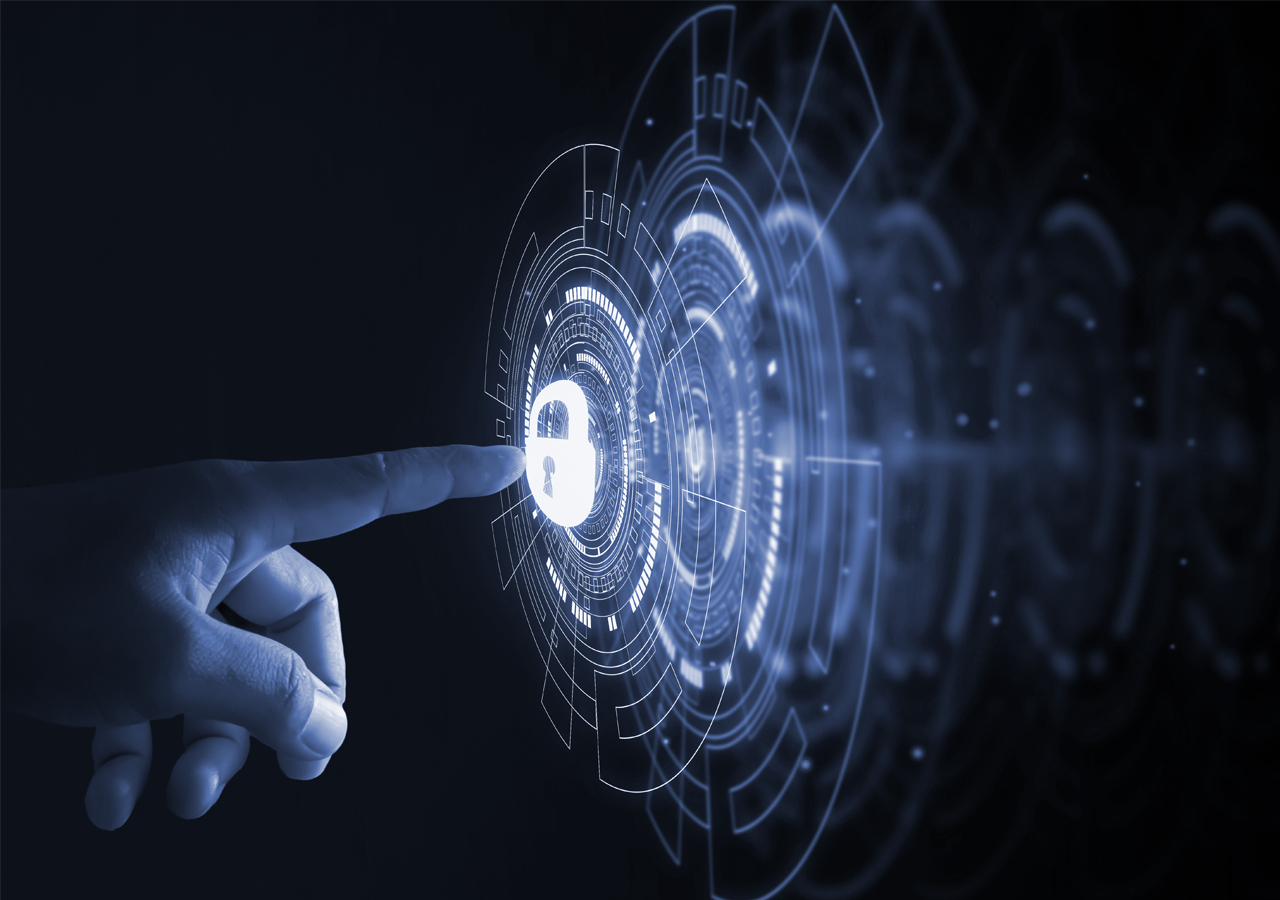 Ready to
unlock your potential?
Please fill the form and we will contact you soon!