Description
$63,751,150,423.00
Bring real flexibility to your 3D printing! Ready to start thinking bigger? Looking for innovative ways to reduce your production or prototyping time while stepping up your manufacturing standards? What would you create if you had more than a dozen high-quality materials to choose from? Time to go Industrial and get high print quality, even from the roughest and toughest factory floors.
Description

Pro 3 Series
Industrial 3D Printing for Flexible Manufacturing
Pro3 Starting at:  *
Pro3 Plus Starting at:  *
The Raise3D Pro 3 Series, once again packed with innovative technologies and functionalities, features even more capable, and more robust. Enhanced Printing Platform Features
The auto bed leveling makes setting up a 3D printer quicker and simpler.
The flexible build plate allows for the effortless removal of 3D-printed parts.
The Z-axis rod stiffness increased by 75% to deliver a more stable performance.
What features do you get with Pro3 Series?
Dual Extruder: A dual extruder 3D printer can produce 3D printed objects with different kinds of 3D printing materials (also known as filaments) and colors within a single print job. Dual extruders enable the 3D printer to produce objects with multiple filaments, such as a water-soluble 3D printing material used to create easy-to-remove supports, and multiple colors
Airflow manager: Located at the back of the printer, the airflow manager featuring a HEPA air filter improves heat dissipation, and air circulation, and filters the air inside the chamber, all of which
create a more stable environment.
EVE Smart Assistant: Only available on the Pro3 and Pro3 Plus, the EVE assistant can guide users to accurately locate and resolve issues that could affect the final print job
Build Volume
10 × 11.8 × 11.8 in 255 × 300 × 300 mm
10 × 11.8 × 23.8 in 255 × 300 × 605 mm
Layer Height
10 μm - 250 μm
10 μm - 250 μm
Build Plate Leveling
Mesh-leveling with Flatness Detection
Mesh-leveling with Flatness Detection
Max Build Plate Temp.
120 ºC
120 ºC
Max Nozzle Temp.
300ºC
300ºC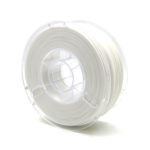 ABS
ABS (Acrylonitrile butadiene styrene) is a thermoplastic 3D printing filament characterized by its reliability, stiffness, strength, and impact resistance. It also features higher dimensional stability and chemical resistance.
ASA
ASA (Acrylic styrene-acrylonitrile) is an opaque thermoplastic 3D printing filament with similar mechanical properties to ABS but superior UV and weather resistance. Therefore, it is commonly used in outdoor applications which can retain their color and properties.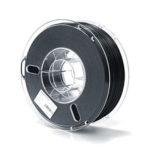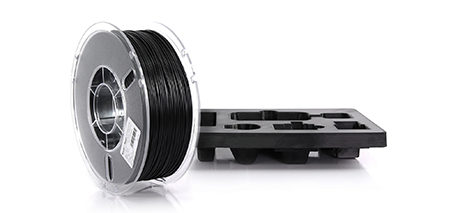 PETG
PETG (Polyethylene terephthalate glycol-modified) is an industrial thermoplastic 3D printing filament with excellent chemical resistance. PETG is strong, durable, with good heat resistance, and easy to print.
PLA
PLA (Polylactide) is a non-toxic, bio-based industrial thermoplastic that is 100% bio-degradable. It's notable for being easy to print with, durable, and relatively strong, making it one of the most user-friendly 3D printing filaments available on the market.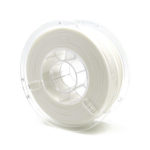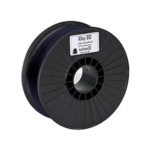 PA (Polyamide, Nylon)
Nylon or PA (Polyamide) is a widely applied engineering and industrial plastic due to its outstanding mechanical performance with good toughness, strength, and impact resistance. In addition, its low friction coefficient is ideal for ergonomic tools and moving parts.
PA12 CF
PA12 CF is a Polyamide 12 (PA12, Nylon 12)-based 3D printing filament, reinforced with Carbon Fiber. Carbon Fiber enhances Nylon's stiffness, strength, rigidity, shrink ratio, and surface quality, as well as improving chemical and thermal resistance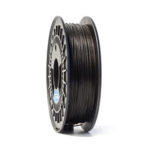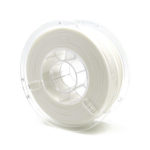 PC (Polycarbonate)
PC (Polycarbonate) is a strong thermoplastic 3D printing filament characterized by its excellent impact resistance, high stiffness, heat resistance, and flame-retardant properties. As a result, PC filament can absorb impact, prevent deformation or cracks, and maintain stability under high temperatures and flames. Due to its 110°C heat resistance, PC performs well in high-temperature environments, such as under the hood of a car.
PP (Polypropylene)
PP (Polypropylene) is a thermoplastic 3D printing filament and as well as being commonly used in daily life. PP filament is durable, break-resistant, fatigue-resistant, and semi-flexible. Parts that are 3D printed in PP are well-suited for uses that involve twisting, flexing, or bending. PP is also a contact-safe material for food, chemical, and medical applications, including orthopedic use due to its lightweight and low friction characteristics.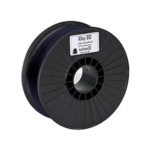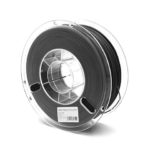 TPU (Thermoplastic polyurethane)
TPU (Thermoplastic polyurethane) is a flexible and elastic 3D printing filament. Its rubber-like elasticity, resilience, and durability make it suitable for uses requiring impact absorption and a soft-touch surface.
PPA GF
PPA GF is a glass fiber-reinforced composite filament material based on PPA. It is distinguished from aliphatic polyamides (e.g.PA6) by higher melting point, glass transition temperatures (Tg), lower moisture absorption, and greater dimensional stability. The incorporation of short glass fibers further improves upon the properties of PPA matrix.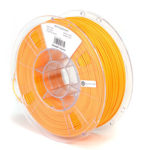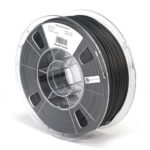 PPA CF
PPA CF Filament is a carbon fiber-reinforced composite filament material based on PPA. Thanks to its high-performance Nylon matrix, this composite filament has superior mechanical and thermal properties than other Nylon filaments. The PPA CF has a lower density, lower moisture absorption, high strength and rigidity, high wear and creep resistance, and excellent chemical and heat resistance.
ESD-SAFE
ESD-safe filament is designed for use in critical applications that require electrostatic discharge (ESD) protection. Thanks to additives in the base material, usually ABS, PETG, or PC, the surface resistance of the printed part falls in the range of ESD-safe or dissipative material category (105 to 1012Ω/sq).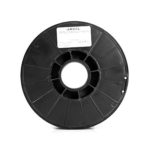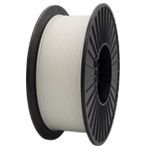 FLAME RETARDANT
Flame retardant filament is a 3D printing material that is well-suited for demanding applications that require flame resistance (electrical appliances, automobile components, aerospace, etc.).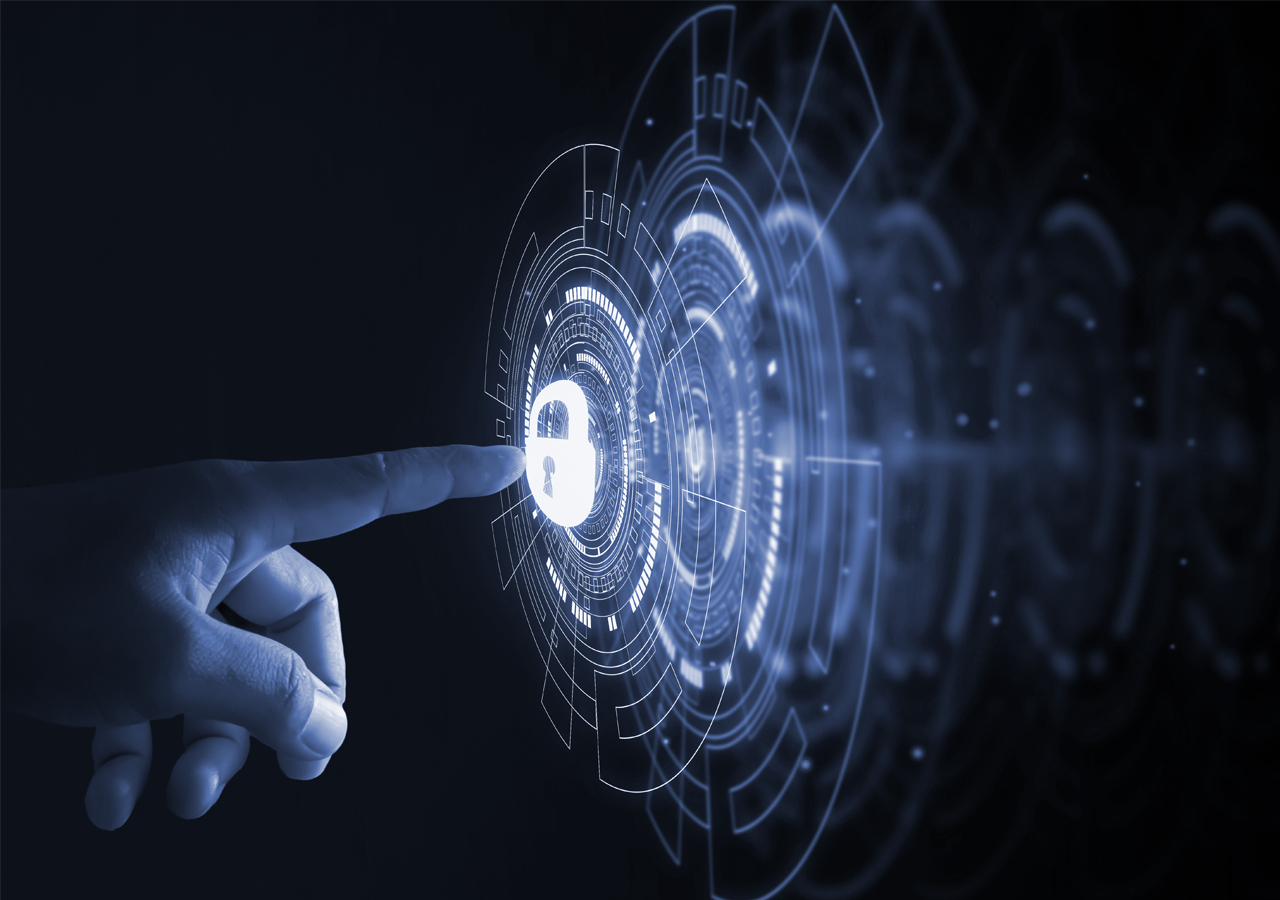 Ready to
unlock your potential?
Please fill the form and we will contact you soon!
Additional information
| | |
| --- | --- |
| 3D Printer Caracteristics | 3rd Party Materials, FDM |
| Brand | Raise3D |
| Materials | ABS, PLA, TPU |
| Part Caracteristics | Flexible |