Written by Senior Technical Representative – Chung Ping Lu
Make way for the new Simulation Evaluator feature. Predators that made you lose your simulation results will be hunted down!
Did you lose your simulation results by doing something accidental, such as moving a file or folder? To remedy this situation, use the Simulation Evaluator which will allow you to securely re-link a results file (.CWR) to your analysis knowing that the link has been broken.
This new feature introduced in SOLIDWORKS 2020 for SOLIDWORKS Simulation will also allow you to check if your analysis is optimally configured. You can access it from the Simulation CommandManager or by right-clicking on the study from its tree.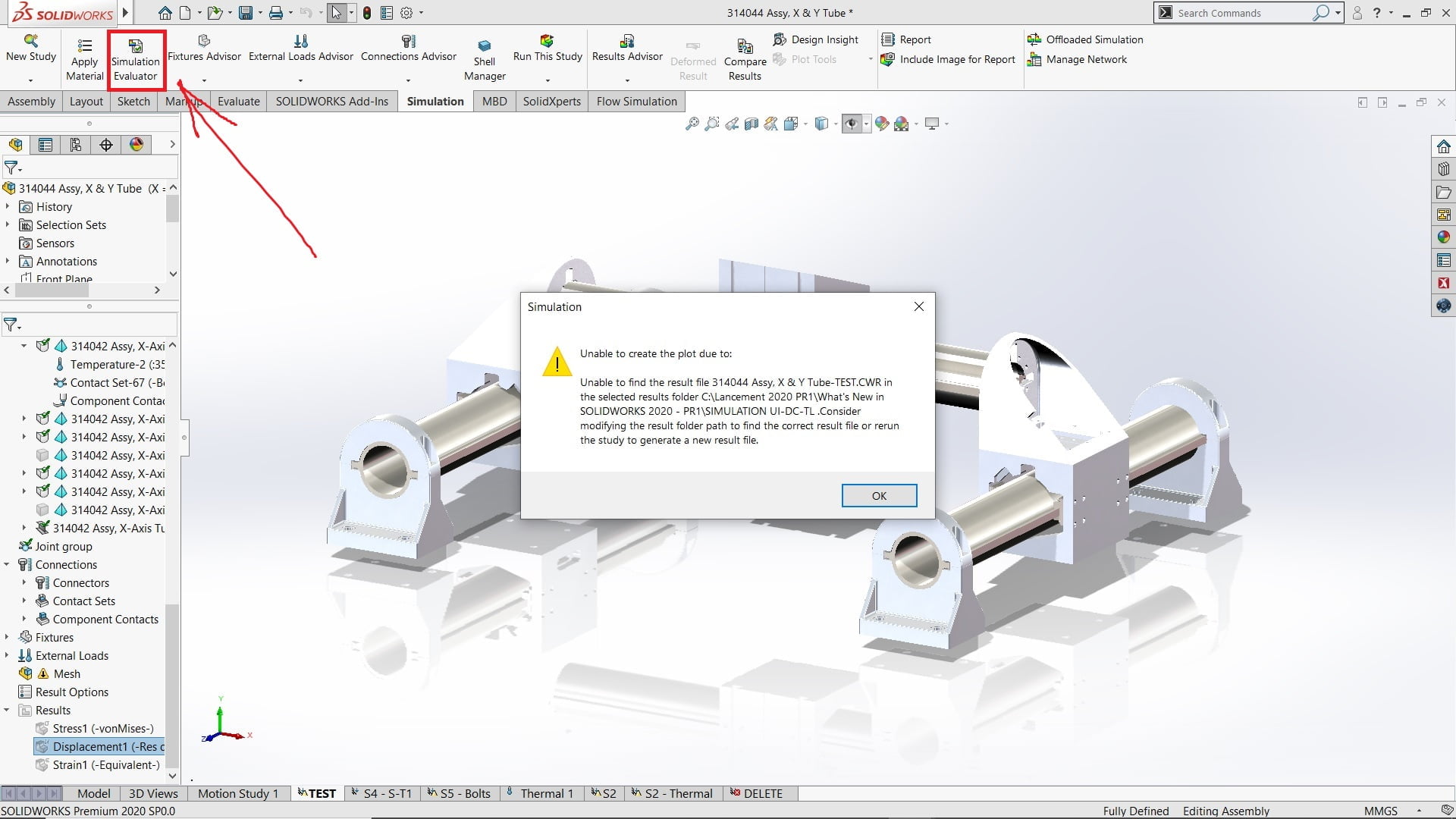 Then, click on the link "Edit the study properties to change the result folder", then in the next window, click on the folder icon in the Results Folder line at the bottom, and finally select the folder where the results file (.CWR) is stored and click on "Select Folder" to choose it.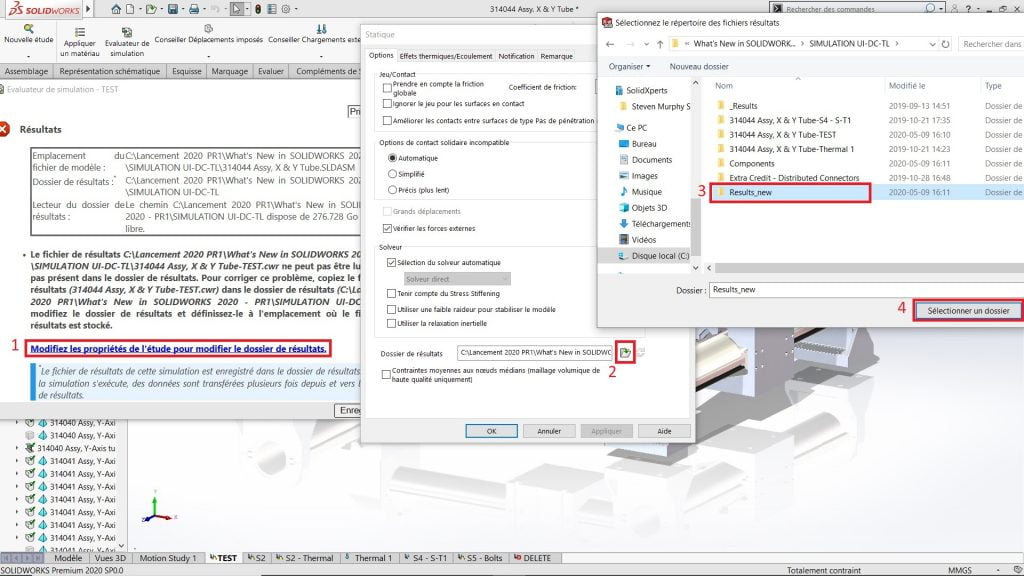 Once the correction has been made, you will be able to display the desired results without any problem.
The Simulation Evaluator also lets you know how much space is available so that you can be warned if you are likely to run out of space if you work in that location.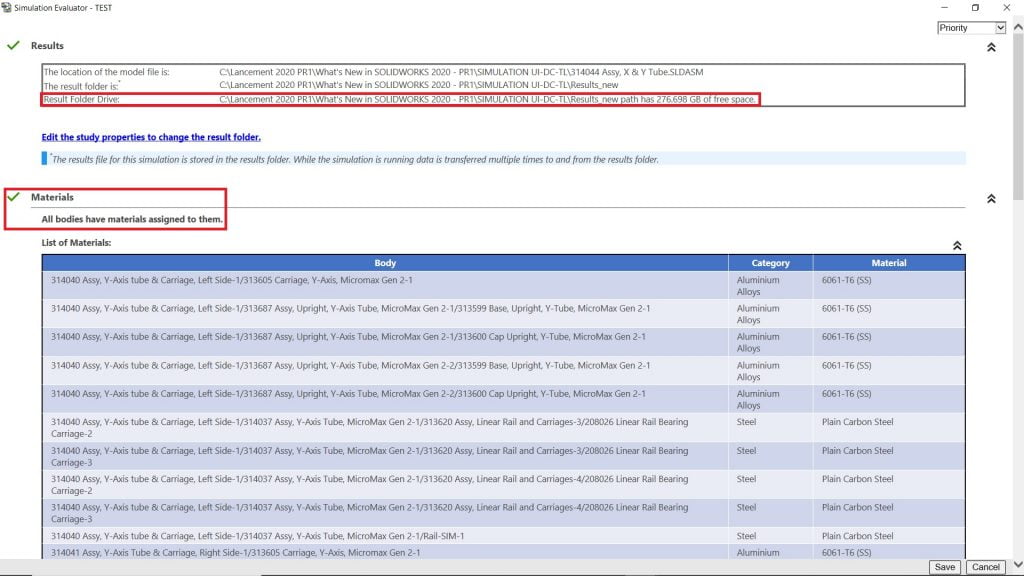 Additionally, you can find out if there are still parts or bodies that require a material application. Also, a comparison between the mesh volume for each part or body and the volume obtained by the mass properties is available in order to evaluate whether a better mesh may be needed to better represent the 3D model.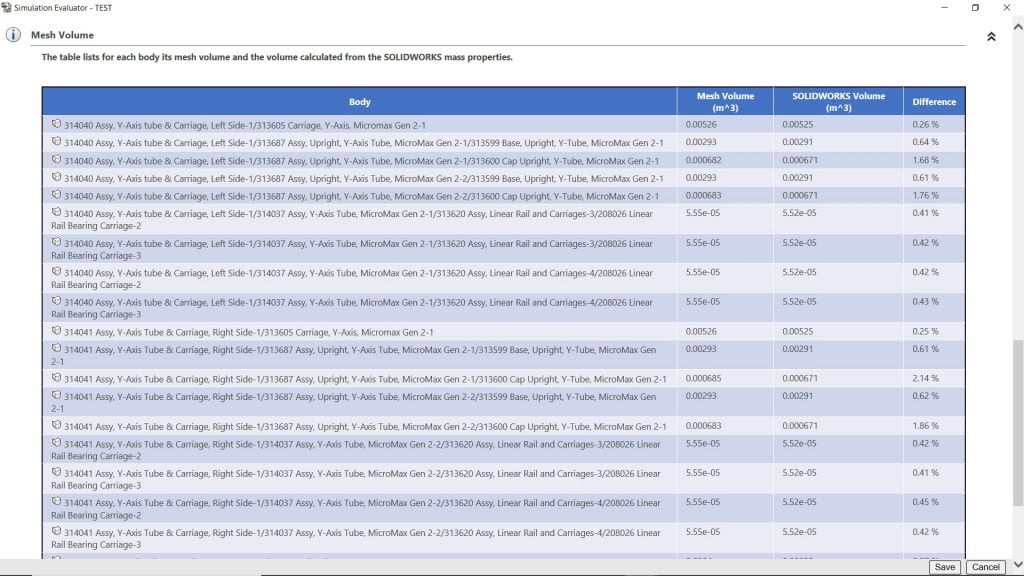 The Simulation Evaluator will enable you to ensure certain essential functions are defined correctly before you run a calculation, to avoid surprises. Reconnecting results files separate from your analyses has never been easier.
SolidXperts, a certified team at all levels of SOLIDWORKS solutions, is a value-added solution provider that will take you by the hand and offer you the best service to optimize your work performance.
Do not hesitate to contact us for more information on our solutions. Our technical team is always pleased to assist you in your daily work.