By Pascale Brouillette – Data Management Specialist at SolidXperts
Conditional notifications can be used during a transition to notify different groups or users according to certain criteria:
– Types of documents
– Data card variables
These notifications can be sent in a predefined or dynamic way.
Here is the methodology for conditions according to SOLIDWORKS document types (file path):
1 – PDM Administration Tool > Work flow > Open :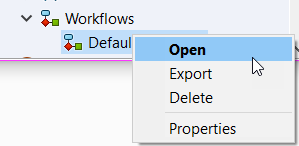 2- Workflow Transition > Properties :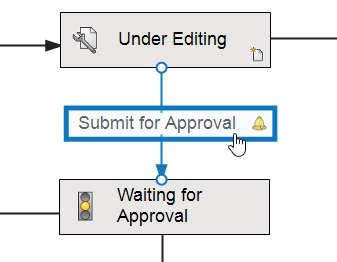 3- Notifications tab > Add Conditional Notification :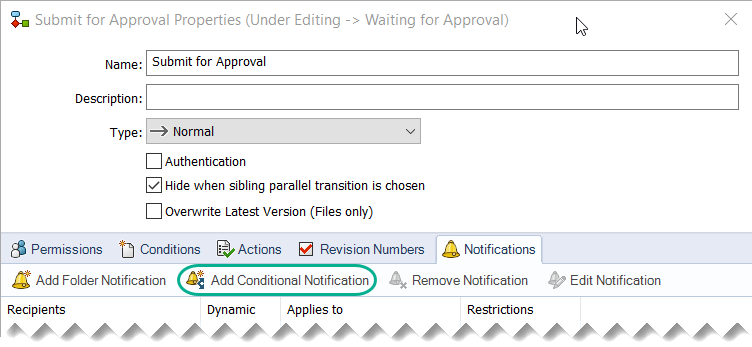 4 – Tab Recipients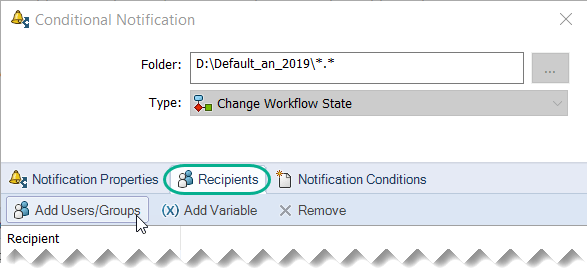 – Add Users/Groups :
Select groups that must receive the notifications
– Add Variable :
You can use a data card variable as a notification trigger.
5 – Notifications tab > Notification Conditions
< Click here to add a condition >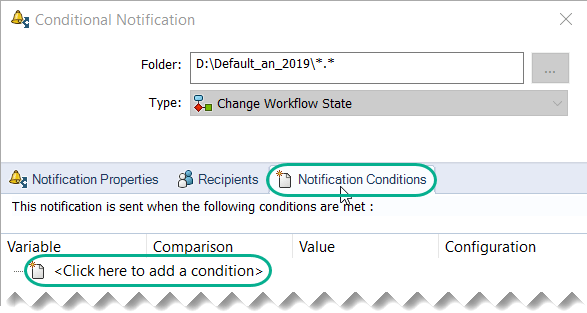 – Variable
For the example: The file path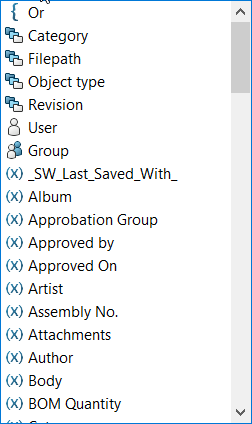 Value / For the example: enter the file path
– Comparison
For the example: Text equal to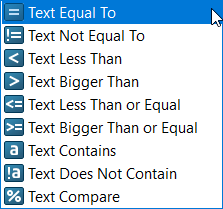 The list of operators depends on your selection in the previous step
2D App / to approve drawings
3D App / to approve models

In the end, for this example, you will have two groups of notification recipients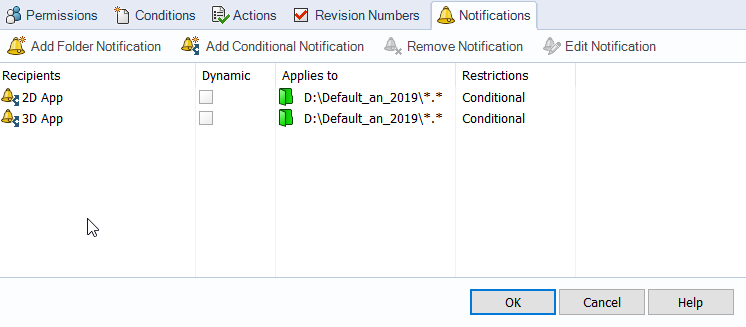 6 – Test: A set of documents have been changed stated by a designer.

7 – Results: Notification Received by members of approved 3D & 2D groups.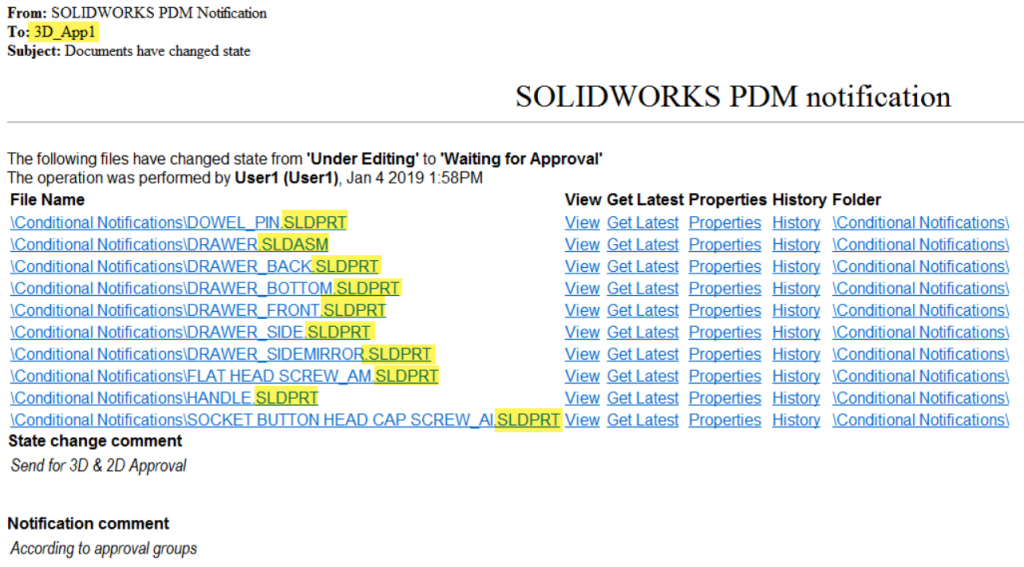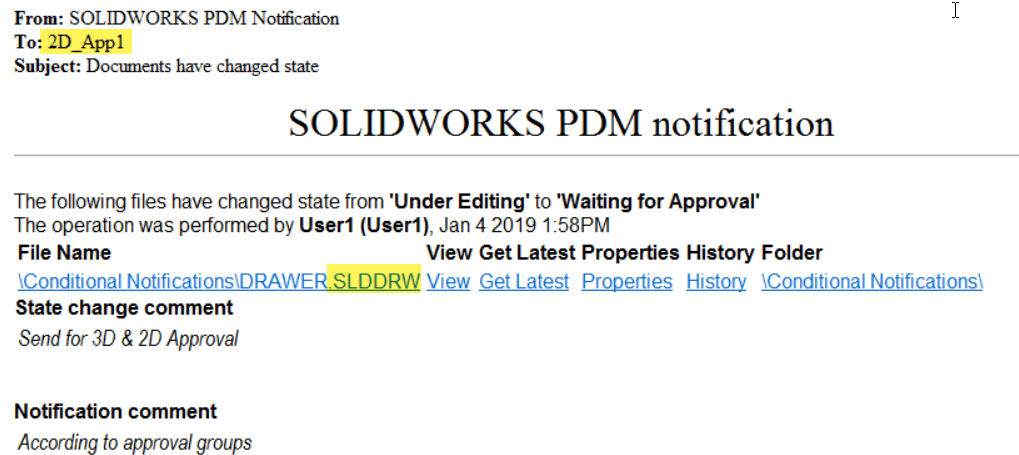 Don't hesitate to contact us if you have any questions.