By Gregory Bejtlich – Application Specialist at SolidXperts
Despite the many advances in 3D printing technology, additive manufacturing continues to be a monochromatic industry. Conventional FFF (FDM) and SLA printers are limited to printing one color at a time, but what do you do when you need more? Adding a splash of color to your model improves aesthetics and highlights key details through the pre-production phases.
Today we are looking at the printing and post-processing of a Mars Rover replica. Since 2014 NASA has been releasing 3D models to their public database, including files optimized for 3D printing. Some of our favorites include the 1:200 scale SOFIA, also known as the "black-hole hunting" Boeing 747SP, and the conceptual Titan Submarine tasked with exploring the methane seas of Saturn's largest moon.
Despite these interesting models, our favorite must be the Mars Curiosity Rover. Launched in 2012, the Curiosity Rover has been researching the Gale crater in search of microbial life and water. The 3D models are free from NASA and can be found on their "3D Resources Page".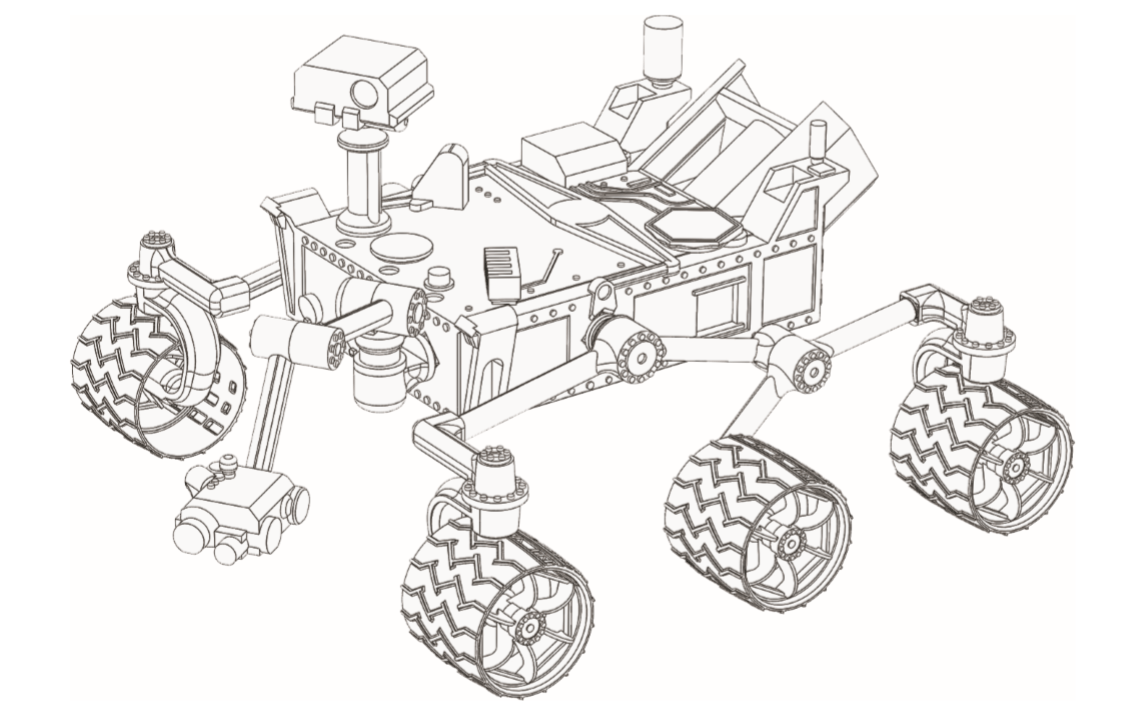 Detailed Curiosity Model (Large) – Build Instructions
The file set includes twenty-one unique components and four pre-nested files for your printing convenience. The models are designed for FFF printing and include "support free" features, e.g. diamond/arched cutouts angles less than 45°, and pre-oriented parts.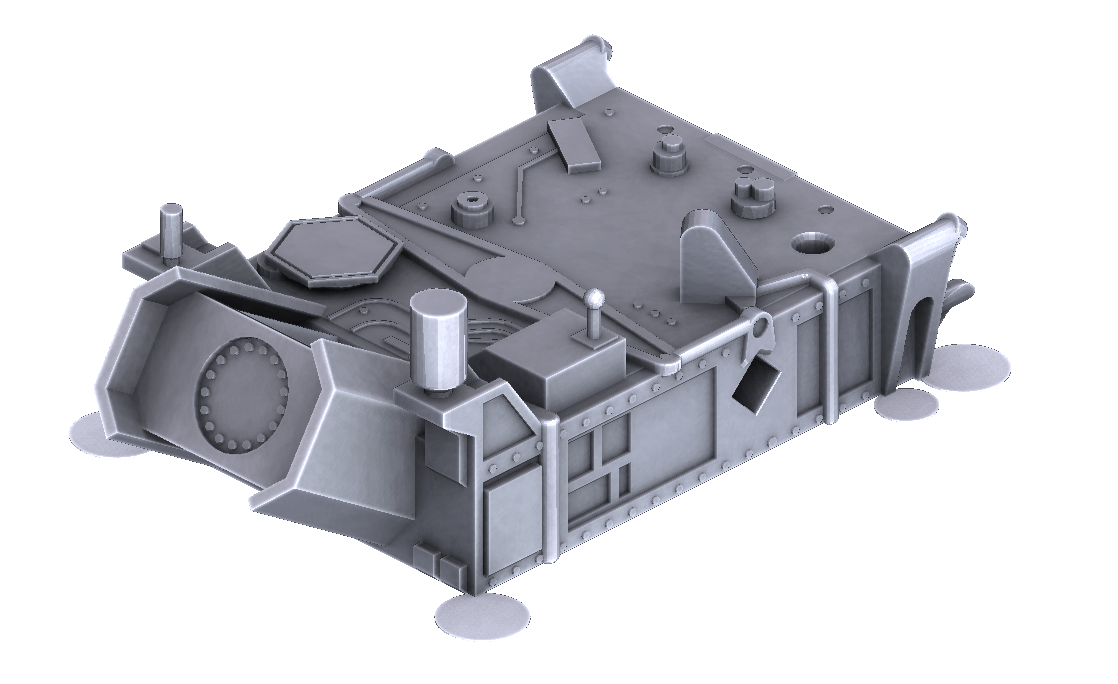 Curiosity Rover Body (no support needed!)
Our go-to printers for the rover replica were the Markforged Mark Two and the Industrial X7. Note: The 200 µm resolution and filament used for this print can also be accomplished with the base series Onyx One. The flagship material for Markforged printers is a nylon-carbon fiber blend called Onyx, which is known for its rigidity, matte black appearance, and strong chemical resistance. To make this print more manageable, we fit as many parts as possible on the X7's massive build plate and fine-tuned the settings. The default Eiger settings work best, but the resolution was reduced to 200 microns for a faster print. In total, the "time to part" was 39 hours with a cost of $58.36.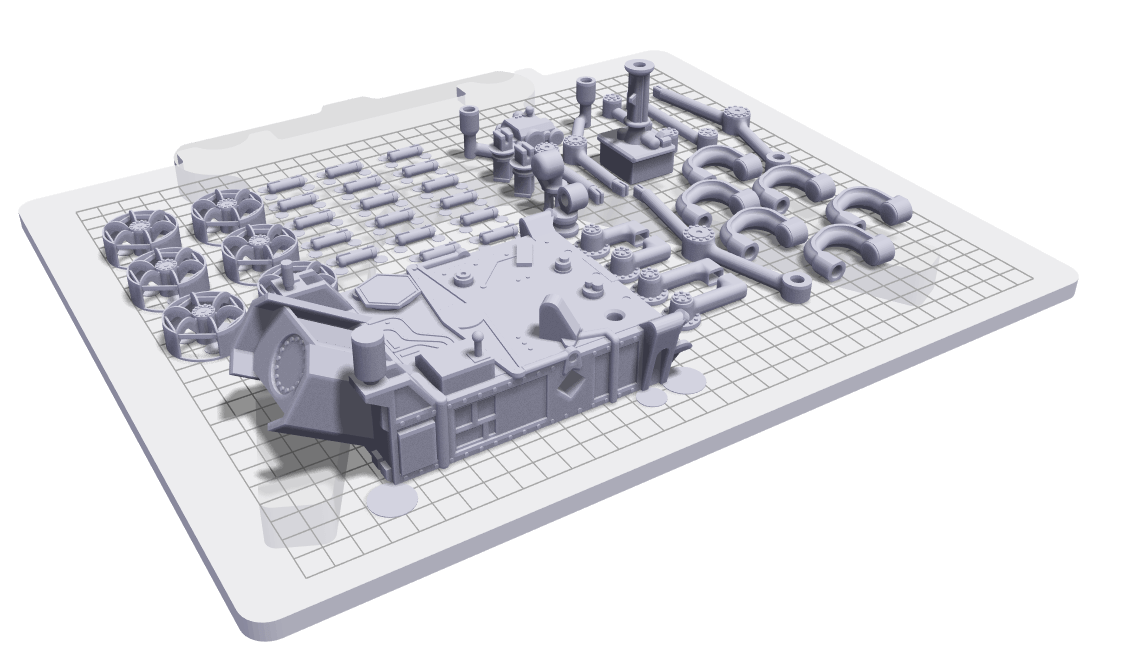 Eiger X7 Buildplate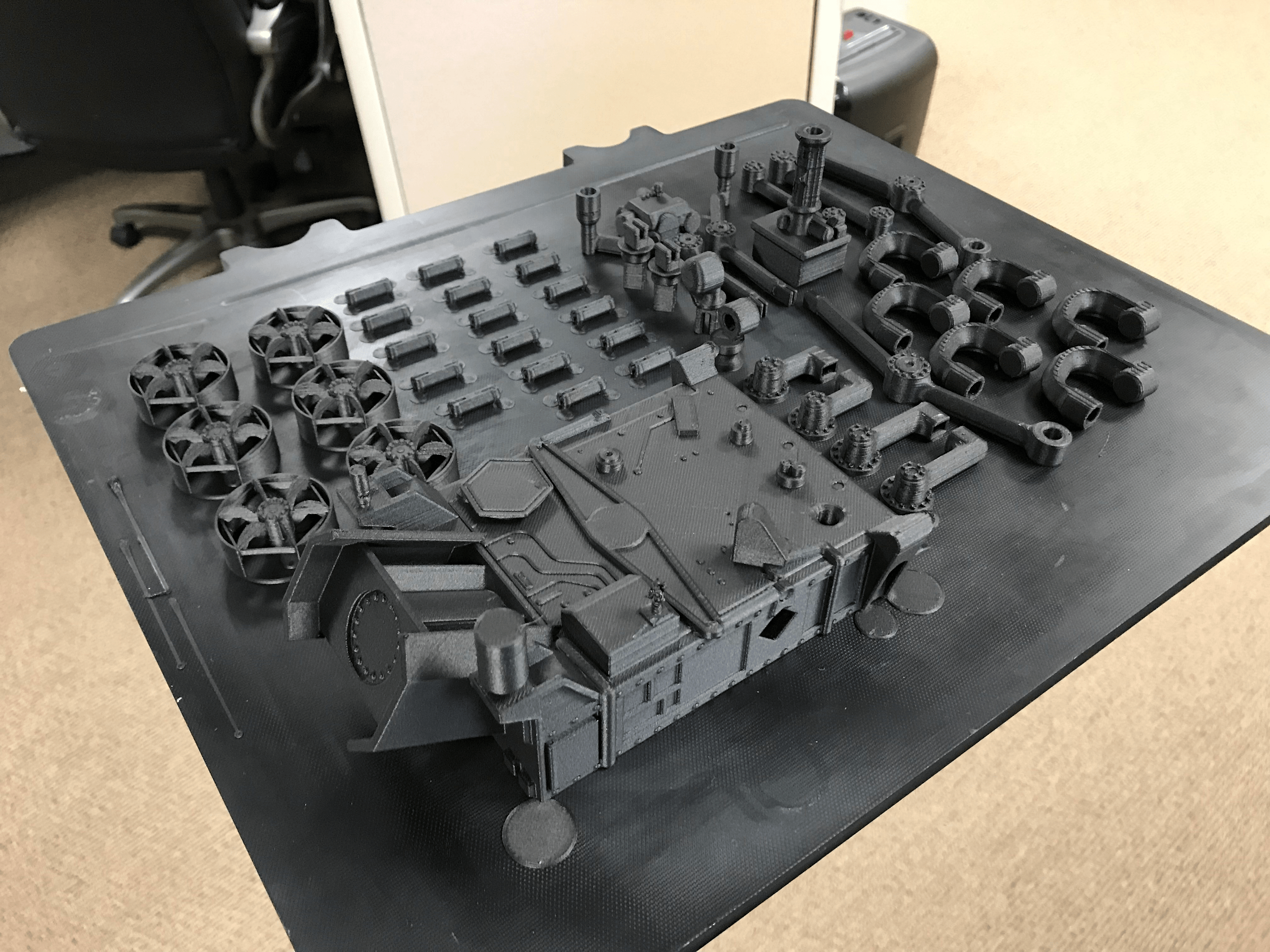 Build Volume: 12.9in x 10.63in x 7.87in
What made these models ideal for additive manufacturing? Minimizing the amount of support material necessary keeps the surfaces smooth and requires minimal cleanup. Strings and excess material were removed with a fine point blade, and rough surfaces were given a light 220-grit sanding. While the 200 µm layer height prints more quickly than the higher resolution layers, the striations become more apparent on angled and domed surfaces which can be filled with filler or primer as necessary. Geometry with greater curvature should be printed at a much smaller layer height (50-125 µm).
Assembly and disassembly before painting are recommended as part interference or further clean-up may be required. Blue painter's tape can be used to mask off a specific section or features retaining the black appearance underneath. Since Onyx is carbon black, a base layer of plastic primer is a must! Paint will adhere to the primer and will enhance lighter colors on the black surface. Our choice of paint is Krylon Fusion All-In-One which has both primer and paint and adheres well to Onyx. If the part will be subjected to harsh outdoors, a satin or glossy clear coat can help protect the finish.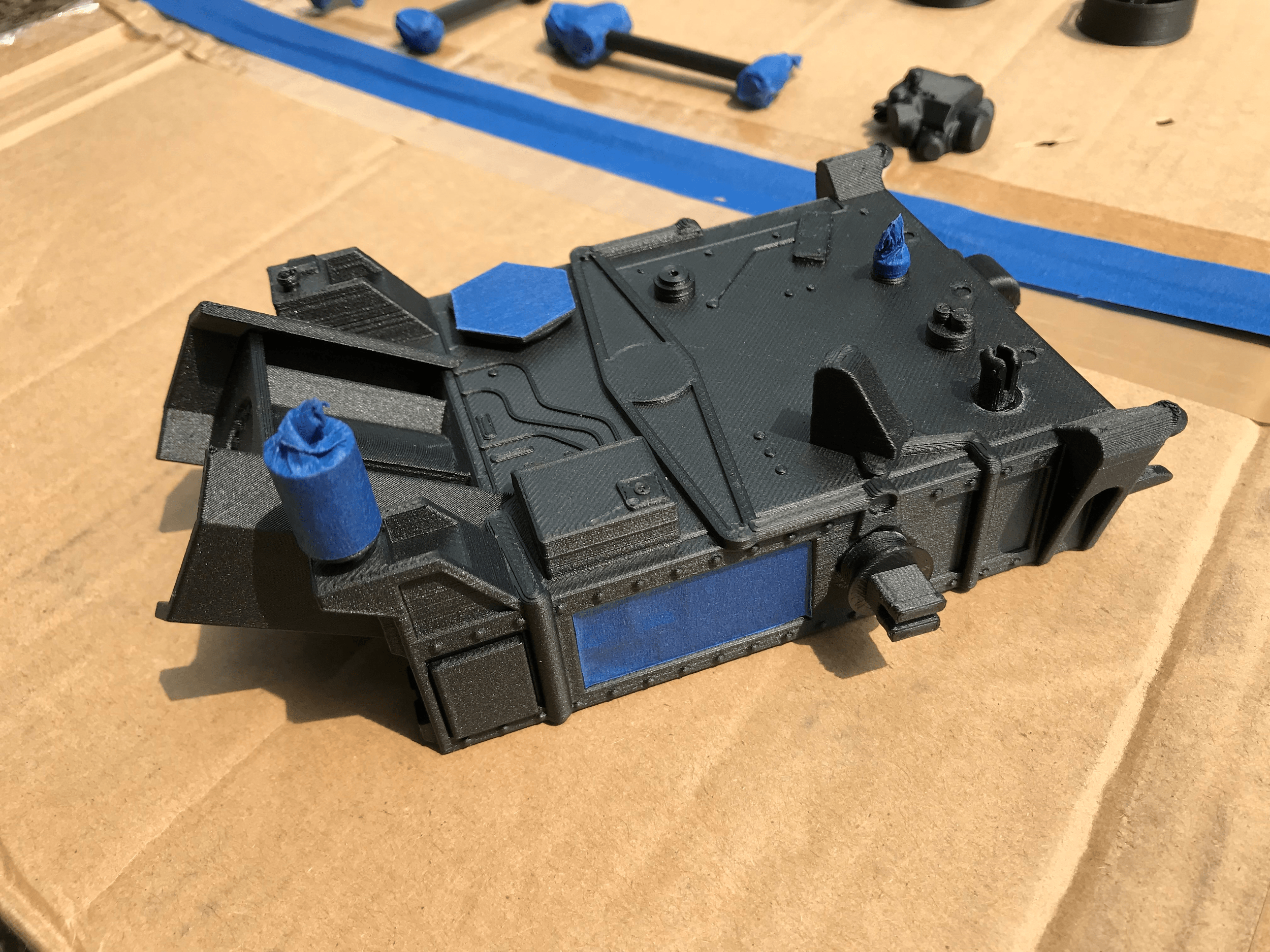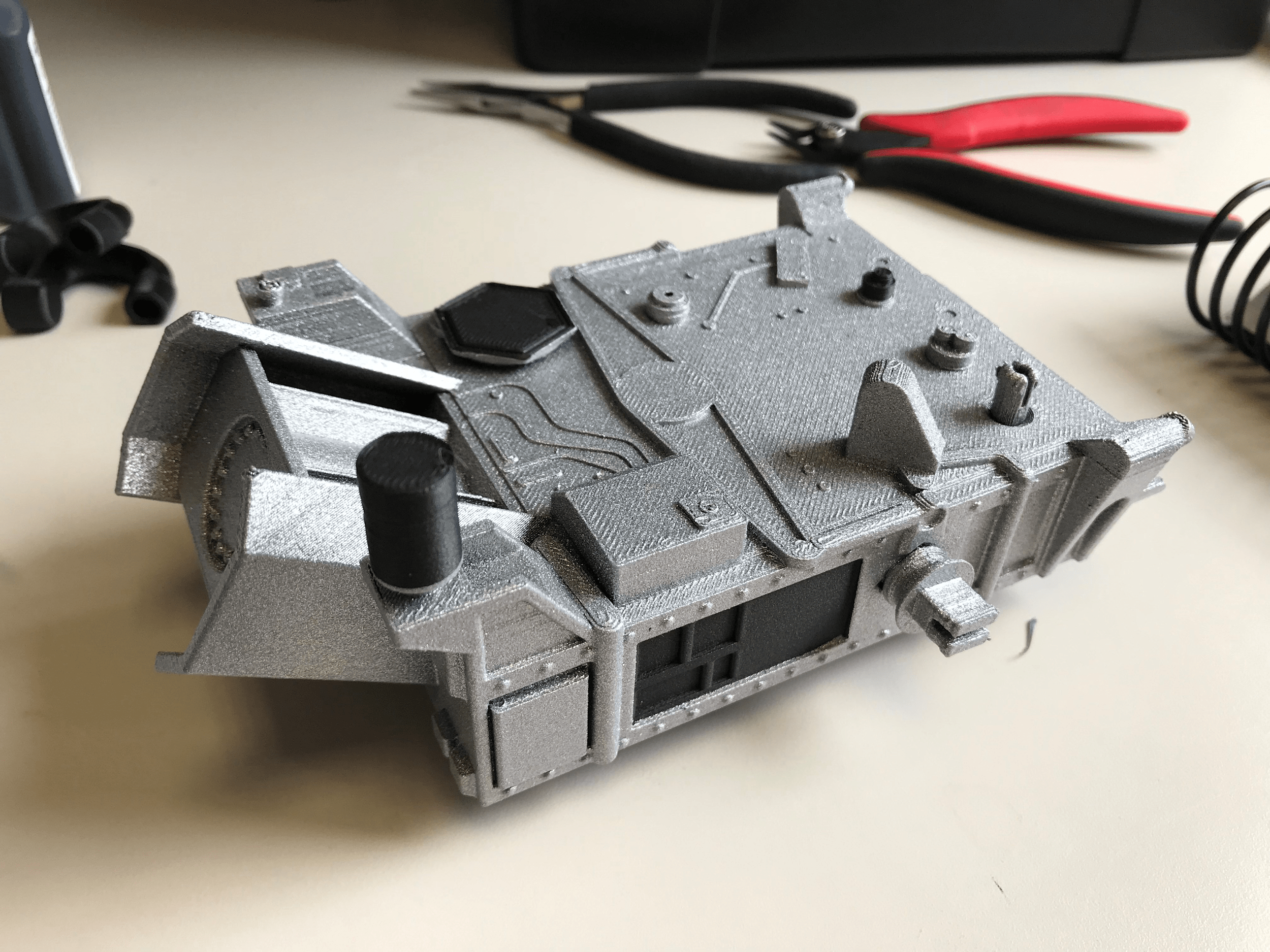 After drying in a well-ventilated area, carefully remove your masking tape and begin assembly. Many of the dowel pins included have a retaining lip and rotate freely. Other components such as the mounting bracket should be anchored with super glue. In general, gel super glue performs better than liquid as it fills gaps and has a longer set time. Markforged recommends Loctite 4861, but we've had success with many brands of gel super glue.
Tip: If you desire further detail in your model, skip the spray paint and color the bolts and wiring with a fine-tip paint brush or paint pen.
Finally, enjoy your print and take some photos!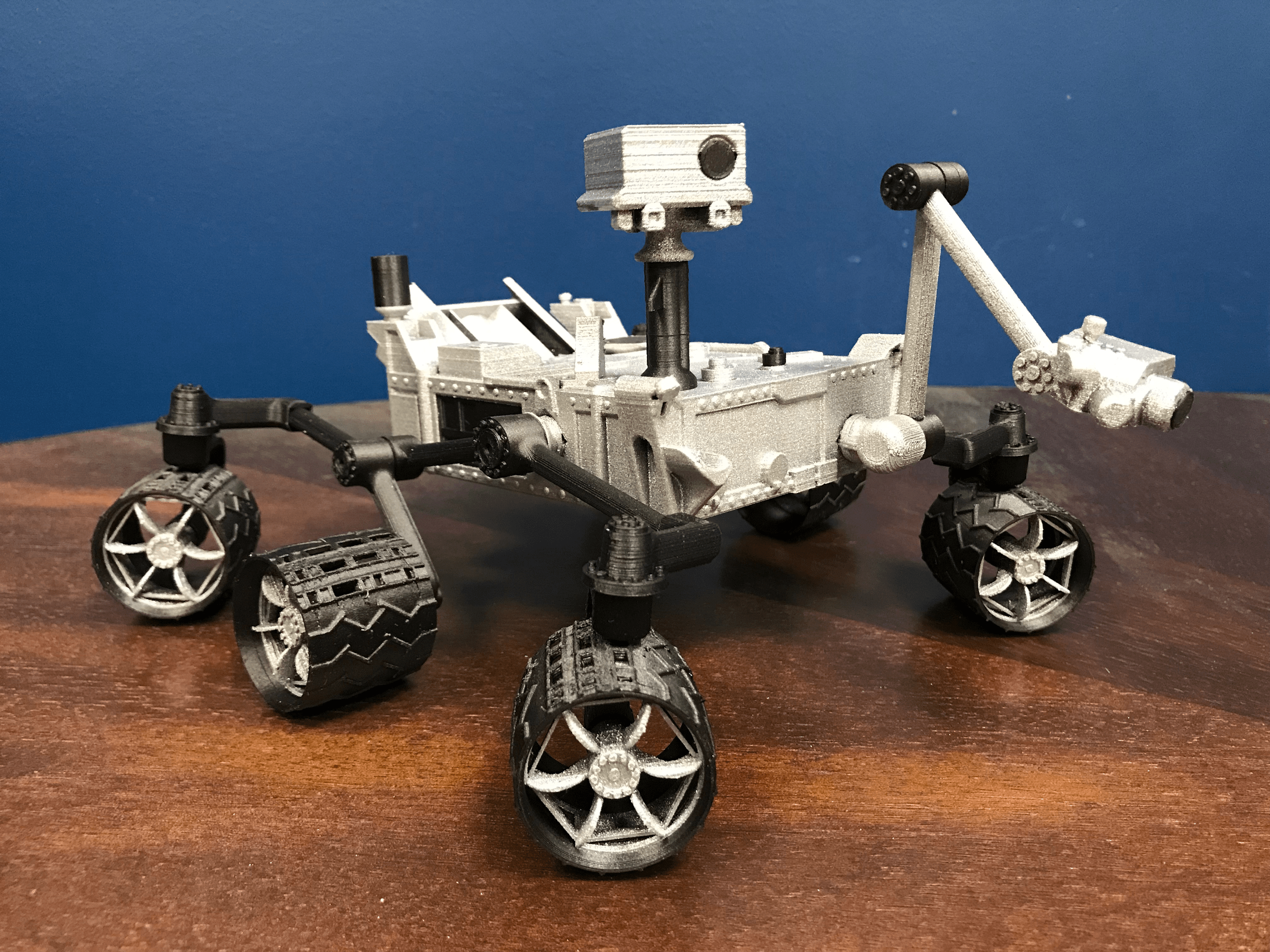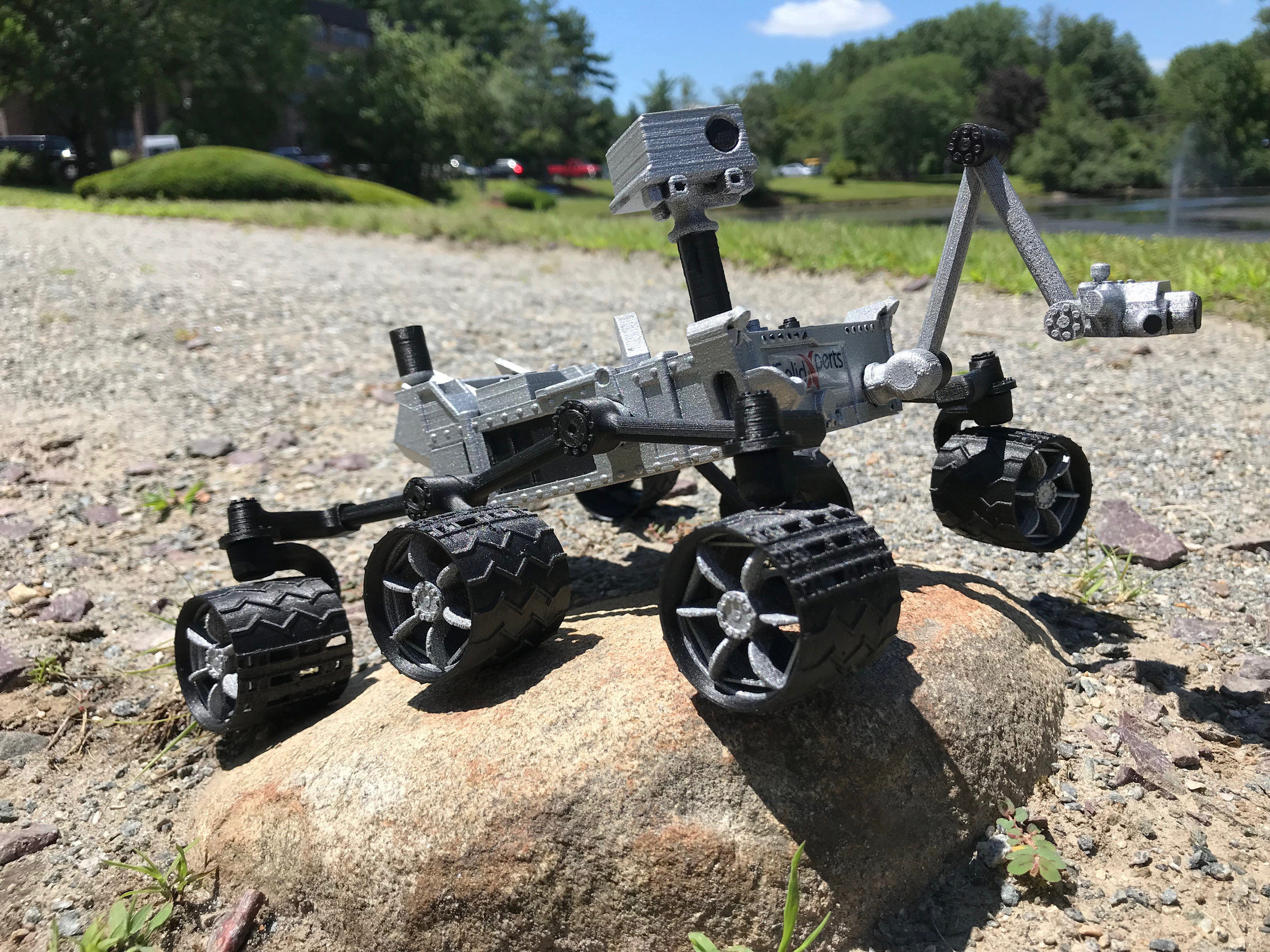 SolidXperts offers you the solutions to meet your needs and help you in all your daily challenges. For more information about Markforged 3D printers, contact us.