Description
$63,751,150,423.00
Choose to print in three versatile carbon fiber-filled nylon materials on a precision-built 3D printing platform that delivers consistent, accurate, and repeatable 3D prints. 
Return to Shop
Description


Markforged X3
Industrial Composite 3D Printer
Starting at:  *
Choose to print in three versatile carbon fiber-filled nylon materials on a precision-built 3D printing platform that delivers consistent, accurate, and repeatable 3D prints. Markforged X3 is the refined Industrial FFF 3D printer for carbon fiber-filled nylon parts.
The Markforged X3 merges industrial quality and builds volume into a benchtop form factor, bringing accessible FFF composite 3D printing to your manufacturing floor.

 
In addition to traditional nylon, print with Onyx, Onyx ESD, or Onyx FR, advanced micro carbon fiber filled nylon materials are designed to produce strong, reinforced parts.

 
Design your part, upload it into Eiger browser-based software, select a Composite Base filament, and hit print. It's that simple.

 
What features do you get with X3?
Markforged industrial carbon fiber 3D printers offer micron-level laser scanning for closed-loop calibration, reliably yielding parts with high repeatability and near-perfect surface finish.

 

A reinforced, precision-machined gantry and a precision ground print bed that can be removed and replaced with 10um repeatability.

 
Each piece of hardware in the filament extrusion system, from the nozzles to the extruder hobs, is optimized to resist wear from micro carbon fiber-filled nylon filaments and maintain print quality over thousands of hours.
Out of material sensors ensure that you're always printing while a scanning laser on the printhead enables the printer to dynamically adjust the first layers of a print to achieve ideal bed adhesion.

 

Print in a wide variety of print modes all optimized to yield quality parts including 50 μm resolution, which delivers ultra-high-quality parts without visible layer lines.

 
Layer Height
50 μm - 200 μm
Laser
Bed leveling, active print calibration
Part Geometry
Closed cell infill: multiple geometries available
Build Volume
330 x 270 x 200 mm (13 x 10.6 x 7.9 in)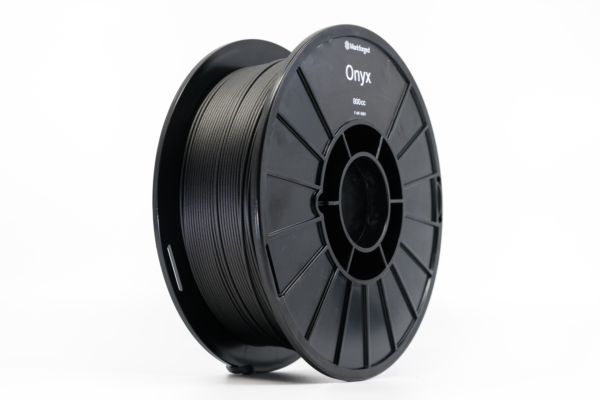 Onyx
The go-to Markforged composite for printing accurate parts with a smooth surface finish, Onyx is a Nylon base reinforced with chopped carbon fiber that boasts high chemical and heat resistance. Onyx prints enjoy both a high-end finish and twice the strength of parts from other composite printers. Try printing with embedded carbon fiber reinforcements for aluminum strength parts.
Onyx FR
There is no material traceability for Onyx FR. Order Onyx FR-A if material traceability is required. Onyx FR, although having identical mechanical qualities to Onyx, receives a V-0 rating on the UL94 flammability test. It works well for uses that need lightweight, high-strength, and self-extinguishing characteristics. Only the Industrial Series Printers can print on Onyx FR.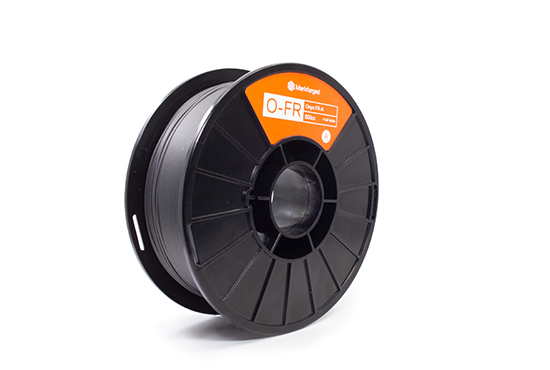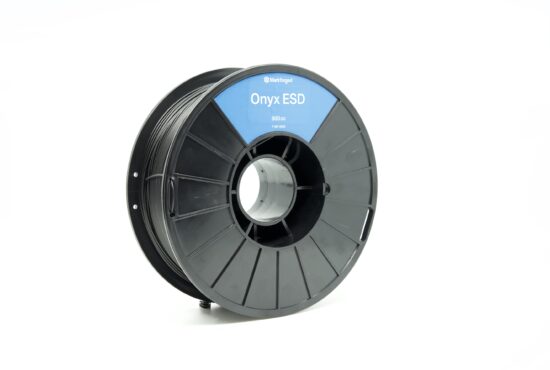 Onyx ESD
Onyx-level durability that's stronger, stiffer, and ESD resistant for a wide range of industrial applications. Developed specifically to have an extremely tight range of surface resistances that meet the ESD-safety requirements of even the strictest manufacturers, Onyx ESD is a static dissipative safe variant of Onyx that offers strength, stiffness, and a near-perfect surface finish.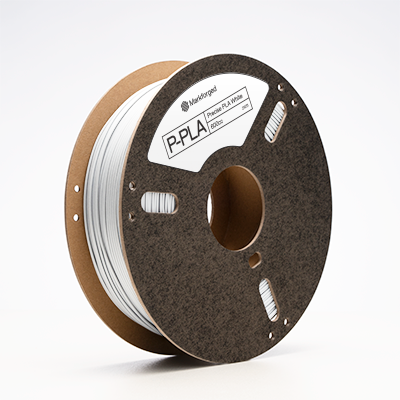 Precise PLA
Precise PLA is an easy-to-print plastic for precision concept modeling and validation. Based on the most common 3D printing prototyping material, Precise PLA 3D prints without warping and comes in a variety of colors. Best of all, it's affordable. So you can use as much as you need to fine-tune your designs before implementation.
Smooth TPU 95A
Smooth TPU 95A is a rubber-like material that when used with Markforged composite printers offers product developers and manufacturers the ability to create flexible, impact-absorbent parts on demand. Use Smooth TPU (Thermoplastic Polyurethane) for functional parts requiring elongation and flexibility. Print drive belts, bumpers, protective coverings, gaskets, and more with a smooth surface finish and high reliability. S-TPU is available in both black and white.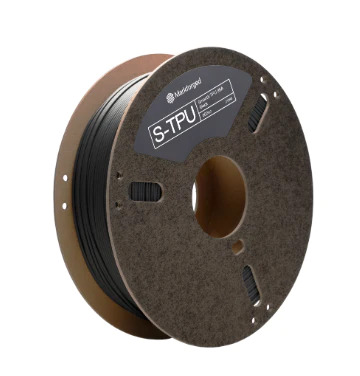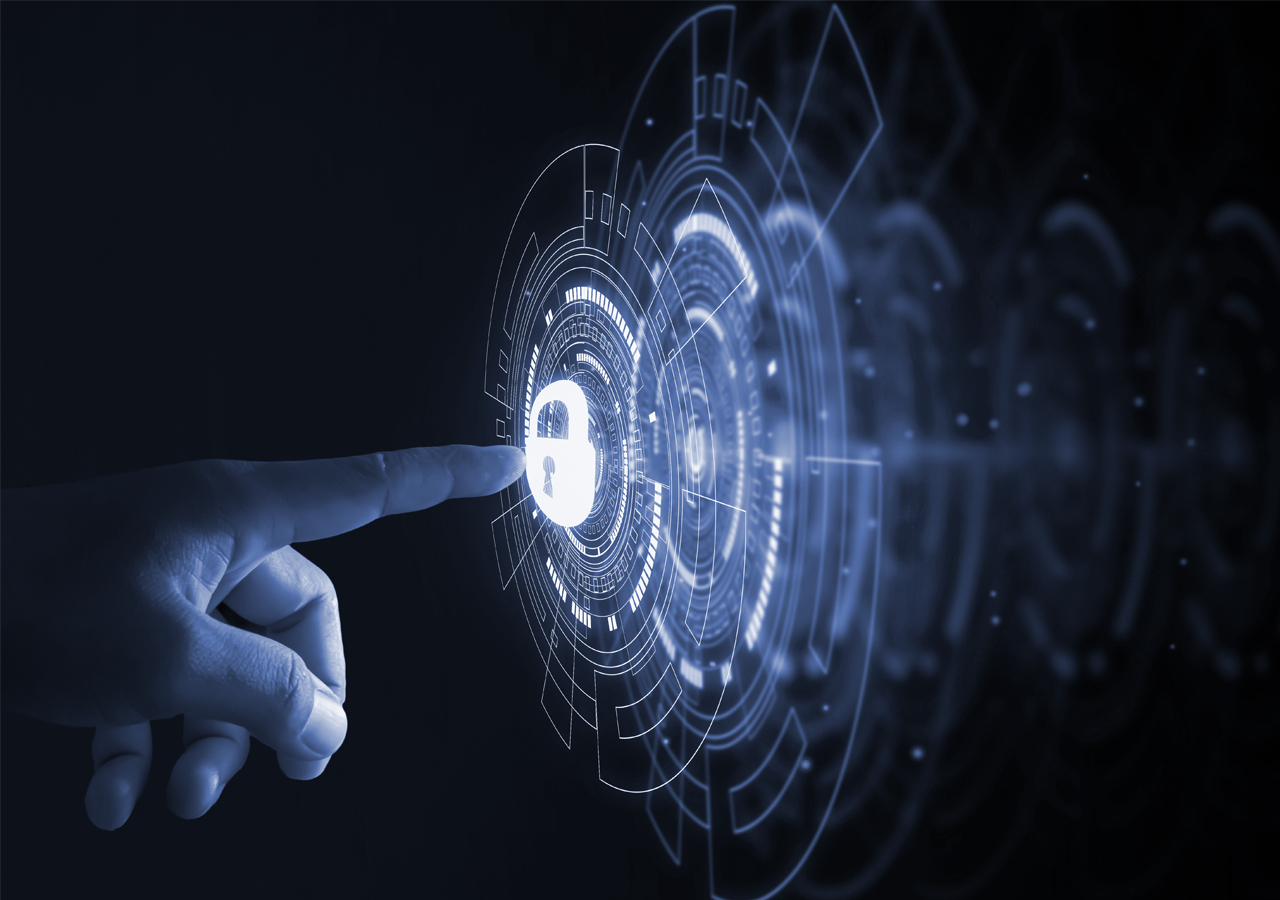 Ready to
unlock your potential?
Please fill the form and we will contact you soon!
Additional information
| | |
| --- | --- |
| Part Caracteristics | Electrostatic, Fiber Reinforced, Heat Resistant, Strength |
| Brand | Markforged |